For me, Favorite Grilling Recipes for Memorial day Weekend is always a toss-up.
With so many favorite outdoor cooking recipes that I have created over the past several years, it is really hard to choose!
However, I did manage to narrow it down to my 6 all-time favorite grilling recipes … not easy to do!
I think these 6 are some of  the best tasting grilled food I have eaten from my recipe collection!
6 Favorite Grilling Recipes for Memorial Day Weekend
#1
Backyard New England Style Clambake is easily my number 1 favorite grilling recipe of all time! My good friend and outdoor cooking buddy, Greg from over at Ballistic BBQ, co-created this technique with me while I was visiting him in San Diego, Ca. We needed to do something epic in our first collaborative grilling video and re-creating a New England Clam Bake in a Weber Kettle had never been done before (To the best of our knowledge).
Lobster, Clams, Mussels, Corn on the Cob, Potatoes, Onions and piles of Sea Weed!
Simply amazing!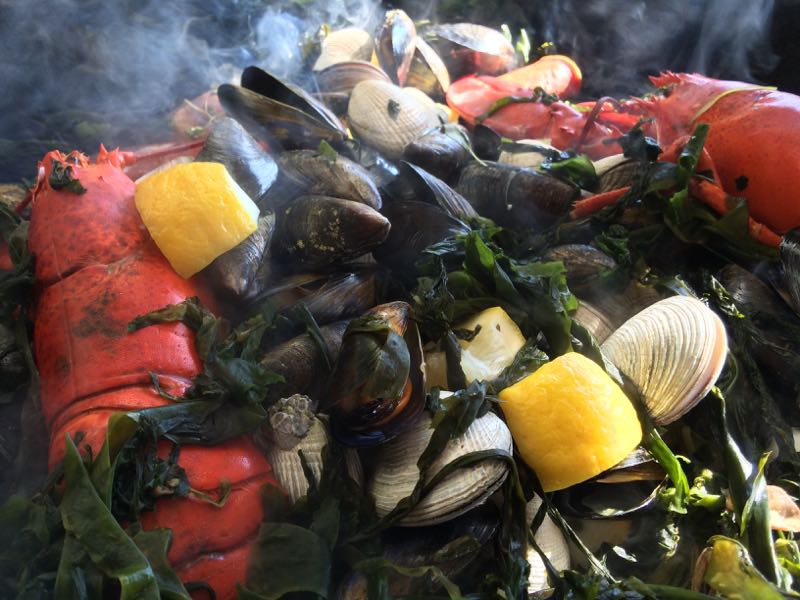 Backyard New England Clam Bake in a Weber Kettle
#2
Another of my favorite creations!
How about a steak dinner in one bite?
Carne Asada steak, bacon, mushrooms, blu cheese, seasoned with Montreal Steak Seasoning, rolled up into a scalloped sized morsel!
Simply to die for!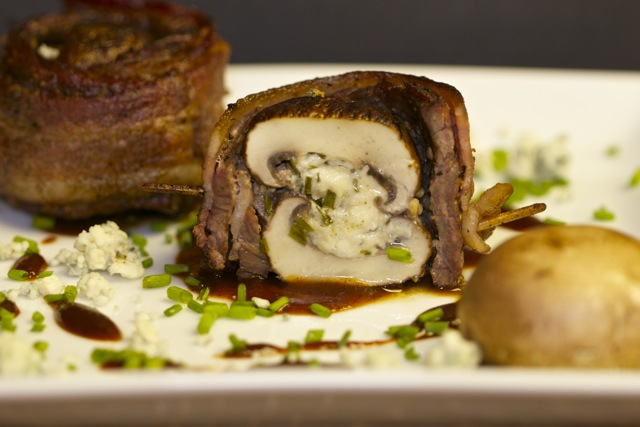 Steak and Mushroom Scallops Recipe
#3
Who says you can't have BBQ ribs on a stick!
I took some boneless country style ribs, seasoned them, wrapped them in bacon, grilled them and smoothed them in sauce!
Bet ya can't just eat one!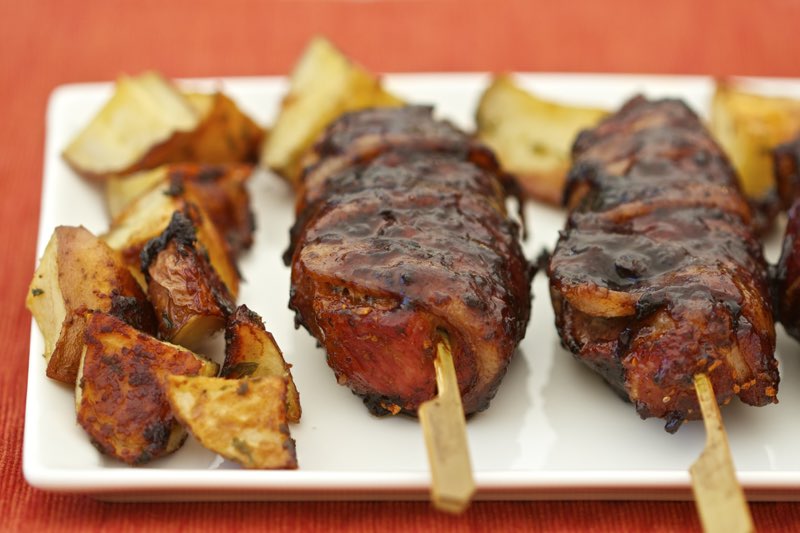 Bacon Wrapped Country Style Baby Back Ribs
#4
Stuffed Pork Tenderloin just doesn't get any better than this!
Treat the family to a fruit filled, cheesy spinach stuffing with hints of ginger and honey!
Take this even further and top with a glaze of your choice.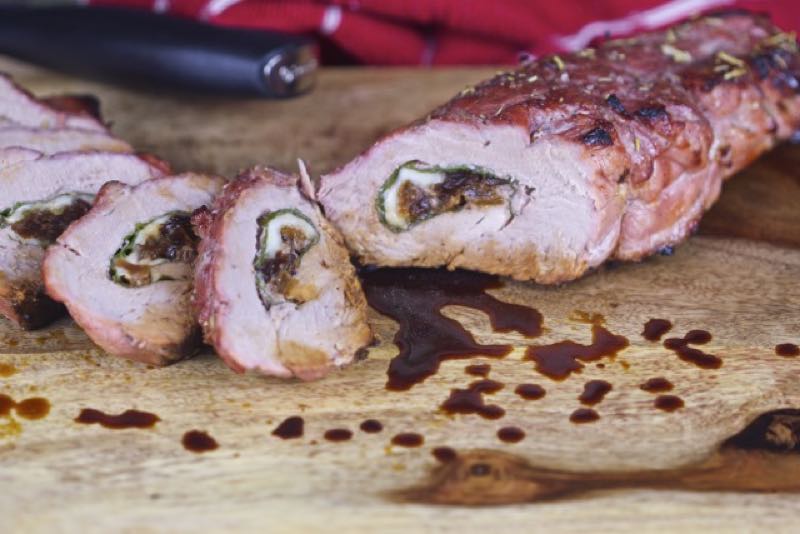 Easy Stuffed Pork Tenderloin Recipe
#5
What I love the most about this recipe is it's simplicity!
Thin slices of Rib Eye steak, sliced red peppers, onions and mushrooms, topped with provolone cheese!
All grilled on a flat griddle … doesn't get much better than this!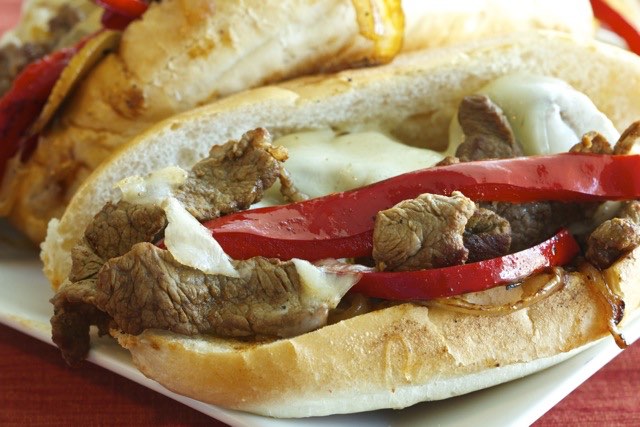 Philly Cheese Steak Sandwiches recipe
#6
Wrapping things up at number 6 is my Bacon-Wrapped Stuffed Chicken.
Crisp smokey bacon wrapped around tender chicken breast stuffed with a pocket full of nutty sweetness basted with bitter lime juice and fresh cracked black pepper.
The only recipe that is not an original recipe in this round-up … but a winner in my book!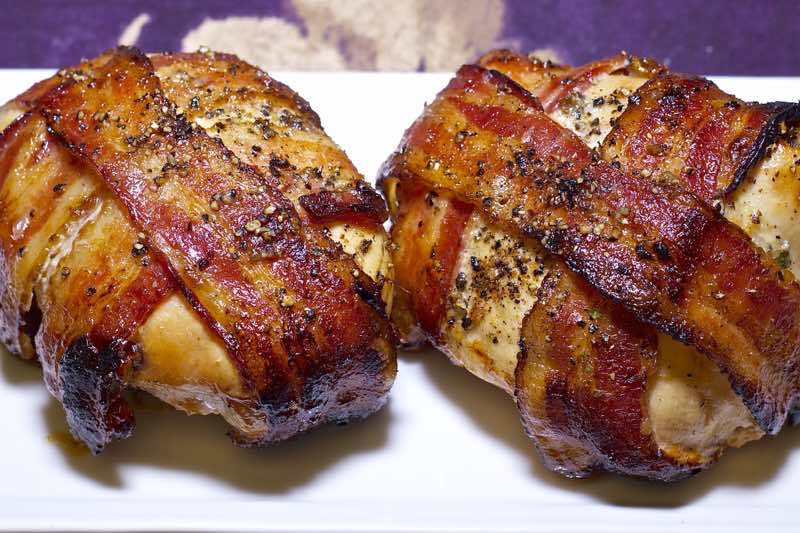 Grilled Bacon-Wrapped Chicken Recipe