I love starting 2012 giving away great product! All last week we talked about the drawing, giving away 1 BBQ cover and 2 Patio covers, wow! Now we finally have a winner.
But first I need to properly thank the sponsor of this great giveaway, Empire Patio Covers!
THANK YOU!!! THANK YOU!!! THANK YOU!!!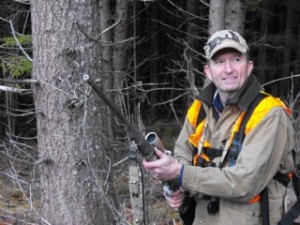 So who won?
None other than this outdoorsman himself:
Roger Hurst of Kent, Washington
(Great photo Roger)
Roger, congratulations!
Our friends at Empire Patio Covers will be shipping this out to you shortly.
My personal heart-felt thanks to each and every one of you that helped spread the word, shared and entered this drawing. Because of you Cooking-Outdoors.com is possible.
Wishing all of you the best 2012 possible!
Gary
Related Reading: