Cast iron Skillet Biscuit and Egg Boats Recipe
When my friends over at Camp Chef sent over their new Italia Pizza Oven to try out, I new that Pizza wasn't the first thing on the menu, having tried pizzas in the new pizza oven at the 2013 World Championship Dutch Oven Cook-offs this past March in Sandy, Utah and the Pizzas baked perfectly, that was off the list. It was time to see what else could be baked and Breakfast is always a great place to start! You can make your biscuits from scratch or use a quality biscuit mix like Bob's Red Mill Biscuit mix as I did, both work great but the simplicity of  Bob's Red Mill products are hard to beat.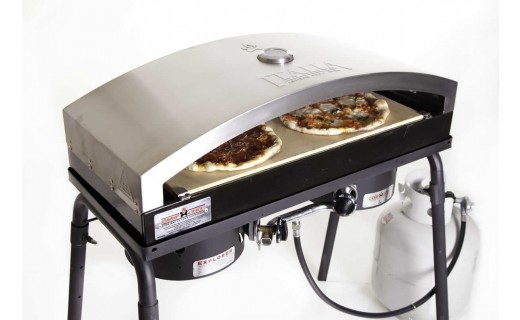 If you haven't seen the Italia Pizza Oven yet, take at look at it here on Camp Chef"s website: Italia Pizza Oven you will just love it!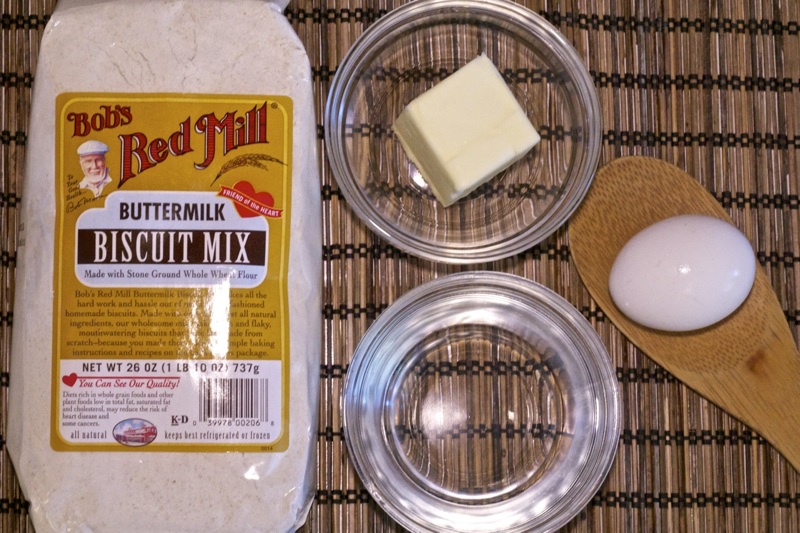 Bob's Red Mill recently sent me a sample of their Buttermilk Biscuit Mix to sample and I am glad they did! This whole wheat biscuit mix is full of flavor and simple to use with only three ingredients required: butter, egg and water.
Buttermilk Biscuit Mix contains freshly milled stone ground whole wheat flour, enriched pastry flour (wheat flour, niacin, iron, thiamine, riboflavin, folic acid), sweet dairy whey, buttermilk powder, oat flour, whole grain brown rice flour, baking powder (sodium acid pyrophosphate, sodium bicarbonate, corn starch, monocalcium phosphate), baking soda, sea salt. Can you imagine soup or stew without homemade biscuits? Quick to fix, easy to enjoy!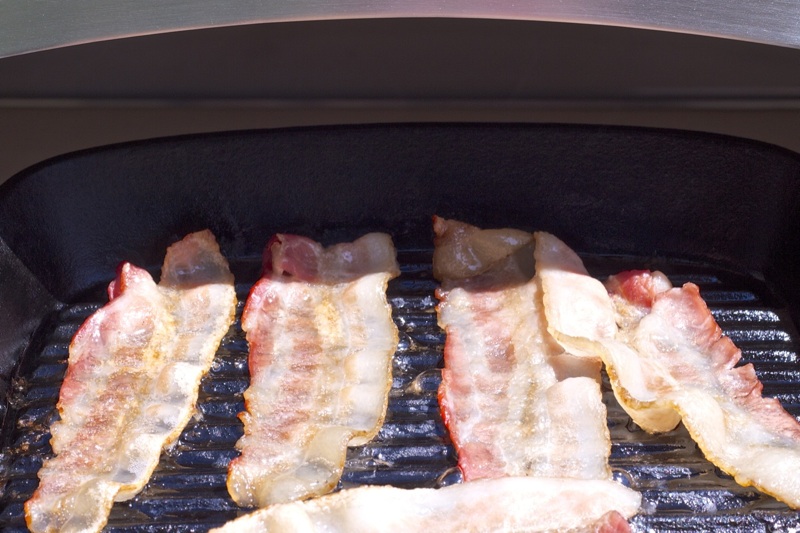 It goes without saying that bacon is included! I only need a few pieces to crumble over the top of my breakfast biscuits so I couldn't resist trying out the Camp Chef Italia Pizza Oven to fry my bacon. Cast iron skillet and a 400° F oven was all I needed.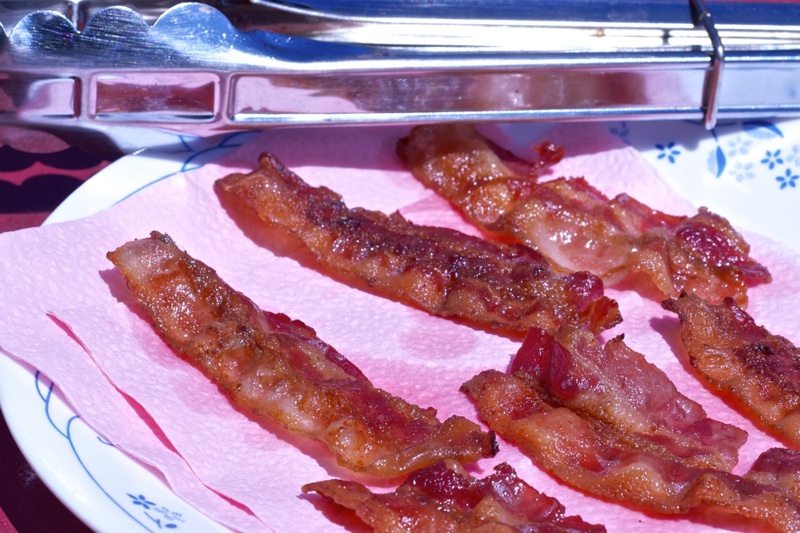 As you can see, it worked out perfectly! Crisp and cooked to perfection.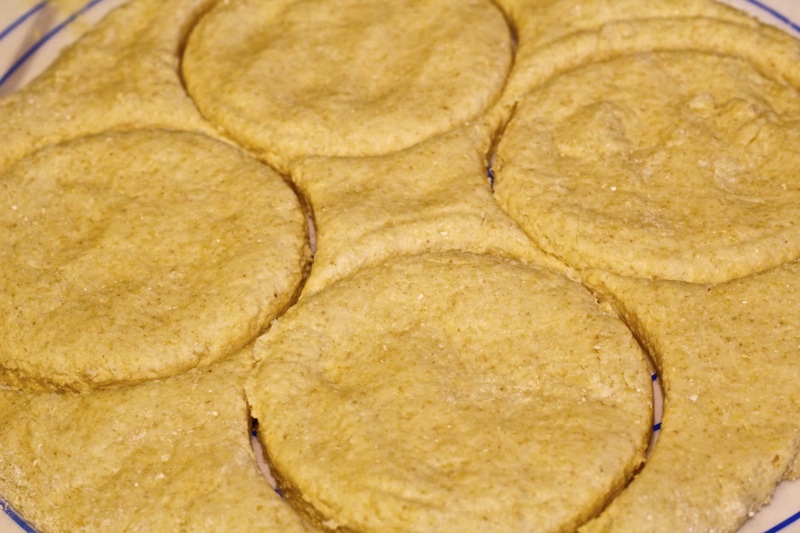 After mixing the Bob's Red Mill Buttermilk Biscuit dough per their instructions, I rolled the dough out to cut my biscuits, about a 3 inch circle.
Note here – the thinner the bottom dough is the better the end results are.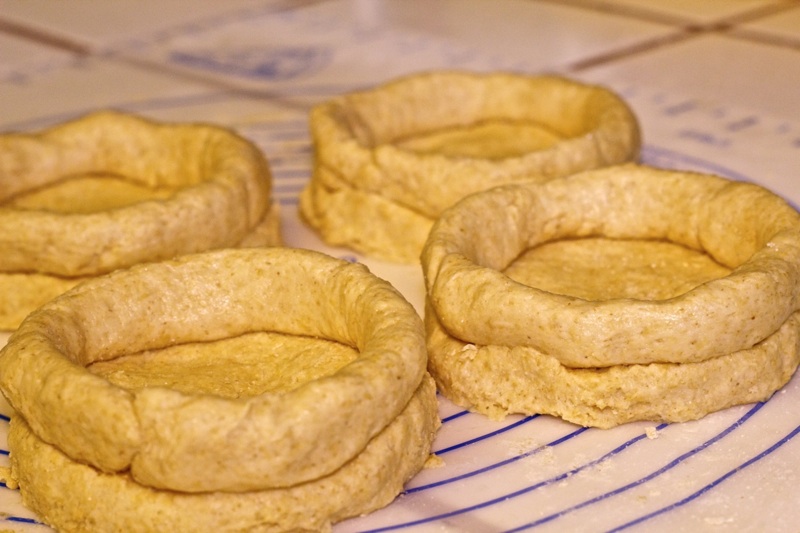 Using the dough from between the biscuit I just cut out, roll the dough into rings to place on top of the biscuits.
See the thickness of the bottom biscuit? You want yours to be half that thickness …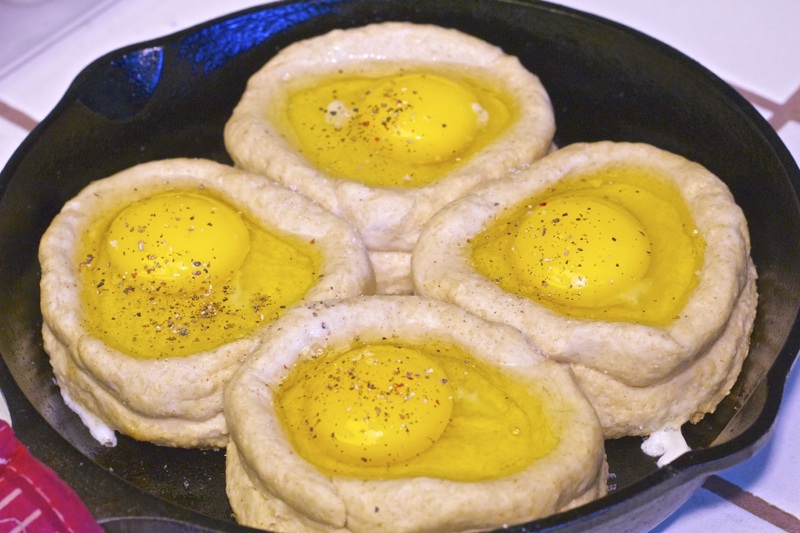 Pre-heat your skillet, 8 or 10 inch works great, in a pre-heated 450° F Italia Pizza Oven for several minutes.
Oil your skillet and then place your biscuits into the skillet and quickly crack one egg into each ring.
Sprinkle some salt and pepper (if desired) over the eggs and place back into the Italia Pizza Oven for approximately 20 minutes or until eggs are done to your personal taste.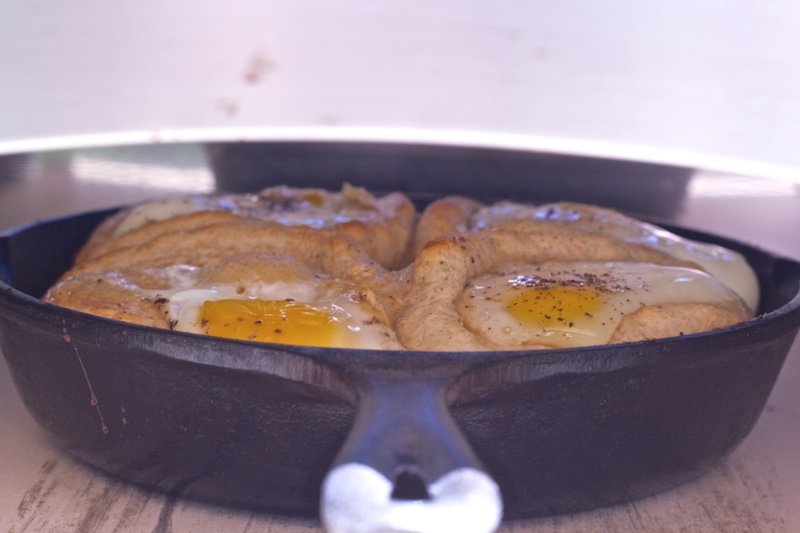 Here is a close-up photo of the Biscuit and Egg Boats after 12 minutes of baking in the  Italia Pizza Oven.
If your biscuits start to burn, cover the skillet with some aluminum foil as it bakes.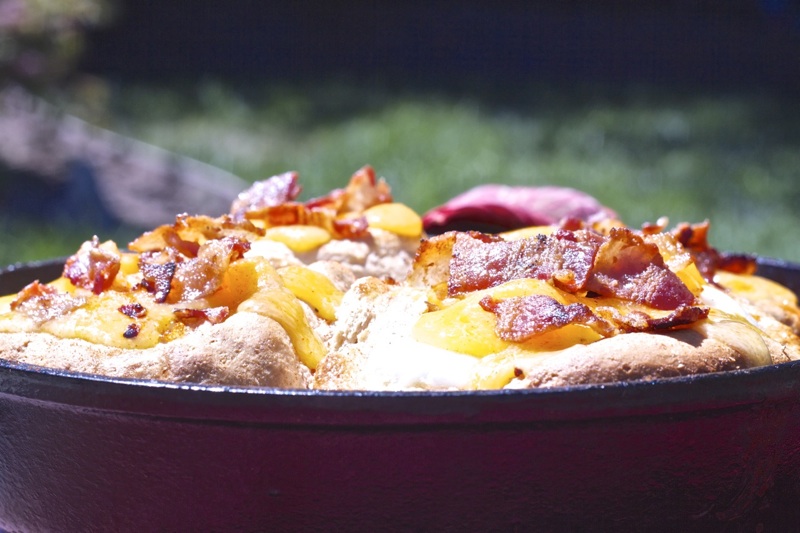 When your Biscuit and Egg Boats are finished, place some cheese and sprinkle bacon pieces over the top, then slide back into the oven for a few seconds to melt.
Serve while hot and enjoy!
Final thoughts on Bob's Red Mill Buttermilk Biscuit Mix:
The Buttermilk Biscuit mix is about as simple as you can ask for, just three ingredients including the mix and you have you biscuits ready to go. Whole wheat added an additional element of texture to the biscuits that I found enjoyable and the rise of the biscuit mix while it was baking was truly outstanding! Recommended!