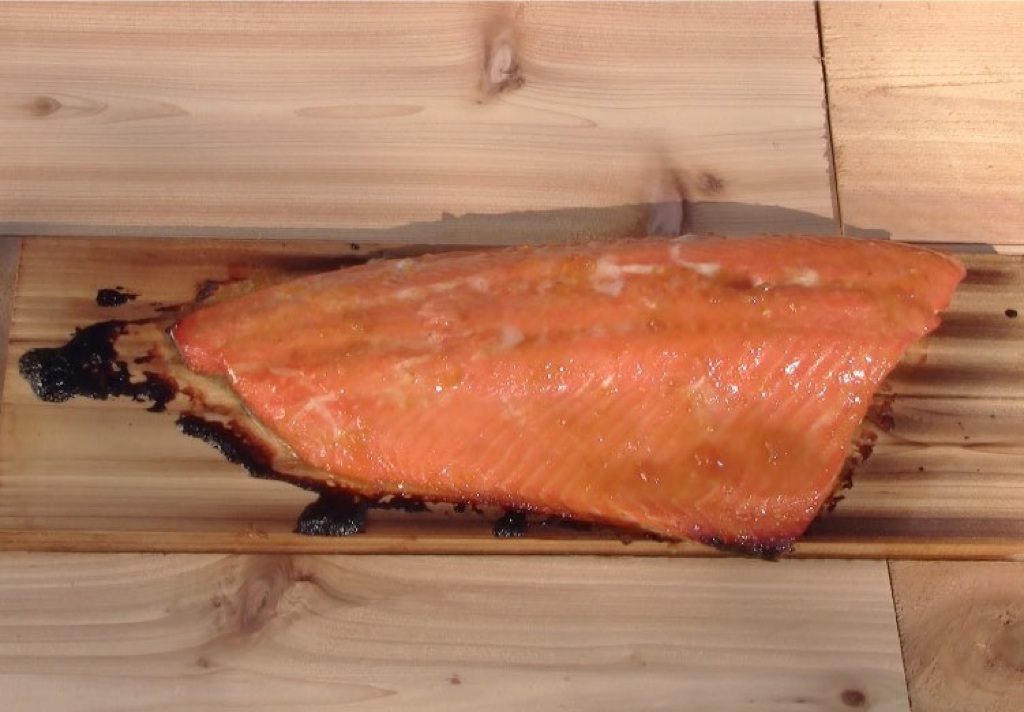 Here is a quick and refreshing recipe for Cedar Planks Salmon! Combining the simple ingredients of Apricot jam and fresh squeezed orange juice will create a glaze that adds a fresh sweet citrus  tang to the incredible flavor of Grilled Cedar Planked Salmon. A perfect grilling recipe for a quick meal when time is an issue but flavor cannot be compromised. The longest task time for this recipe is soaking the Cedar Plank!
You need three ingredients to make this grilling recipe:
2 lb Salmon Filet
2 tbs Apricot preserves or jam
1/2 fresh orange
1/2 tbs olive oil
Preheat your grill to 350° F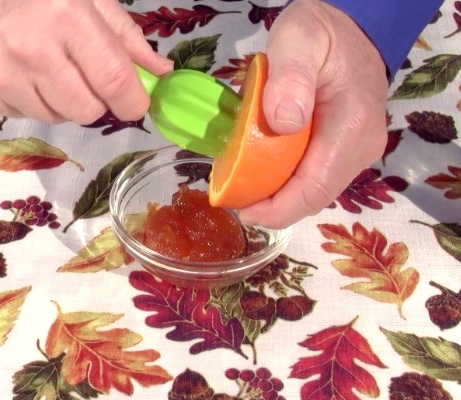 First add the fresh squeezed Orange juice to the Apricot jam. No fuss no muss, just squeeze it out of the orange!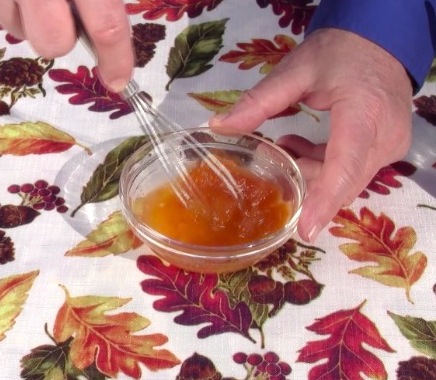 Give it a quick mix till the Apricot jam and the juice from the Orange is blended. Set aside and prepare your Cedar Plank.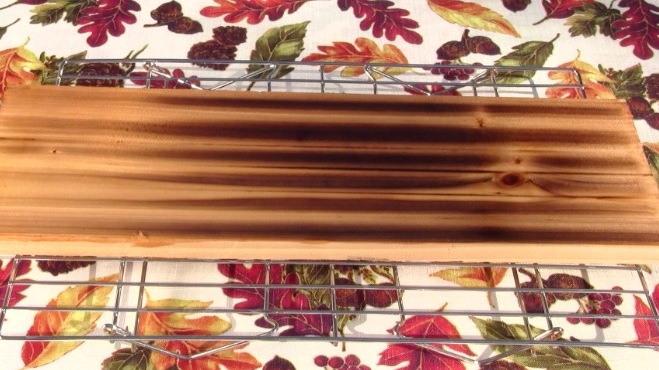 After soaking your Cedar Plank in water for about one hour, place it on the grill to char on the smooth side.
It will take a few minutes to get to this point and you will hear the wood crack and pop.
Remove the Cedar Plank and spread your oil over the charred surface of the plank.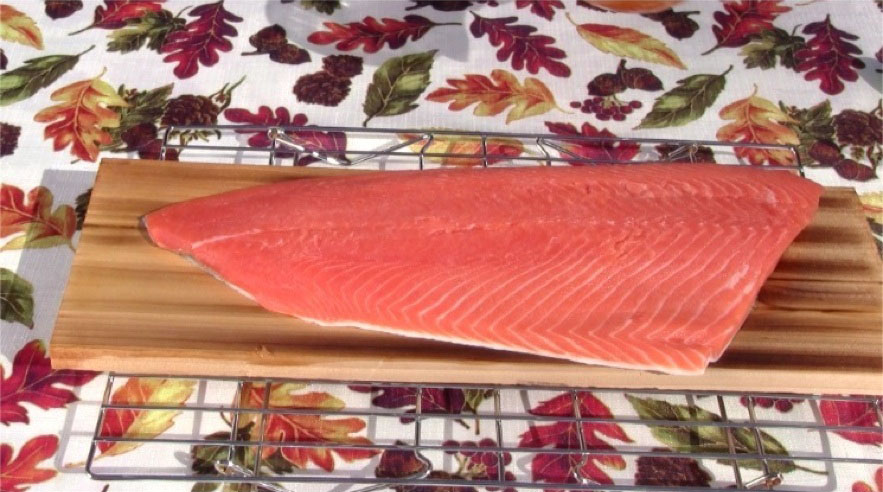 Place your washed and dried Salmon Filet on the Cedar plank.
Brush the Apricot Orange Glaze over the Salmon.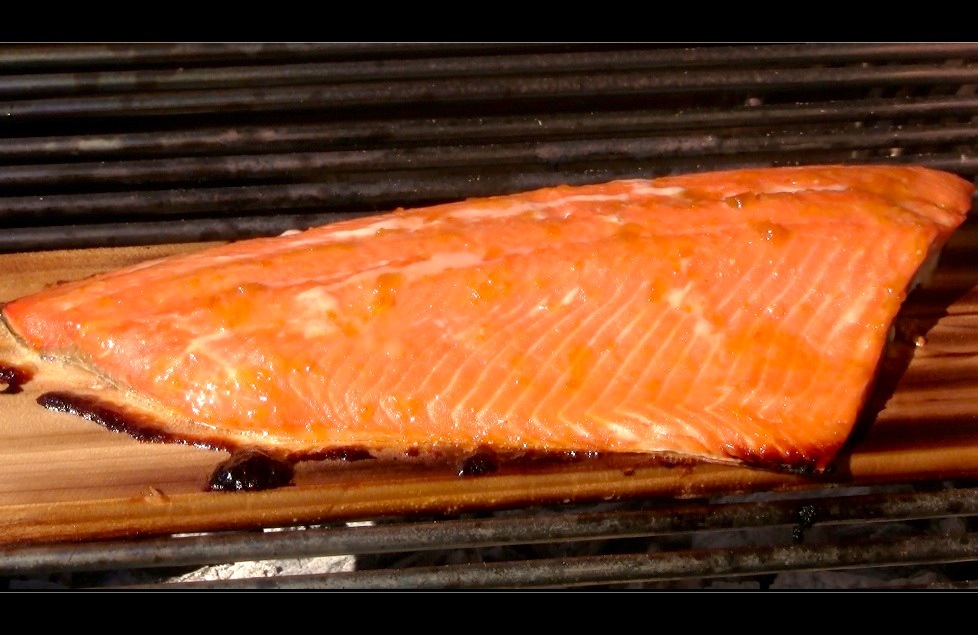 Place your Cedar Plank Salmon over direct heat and cook till done.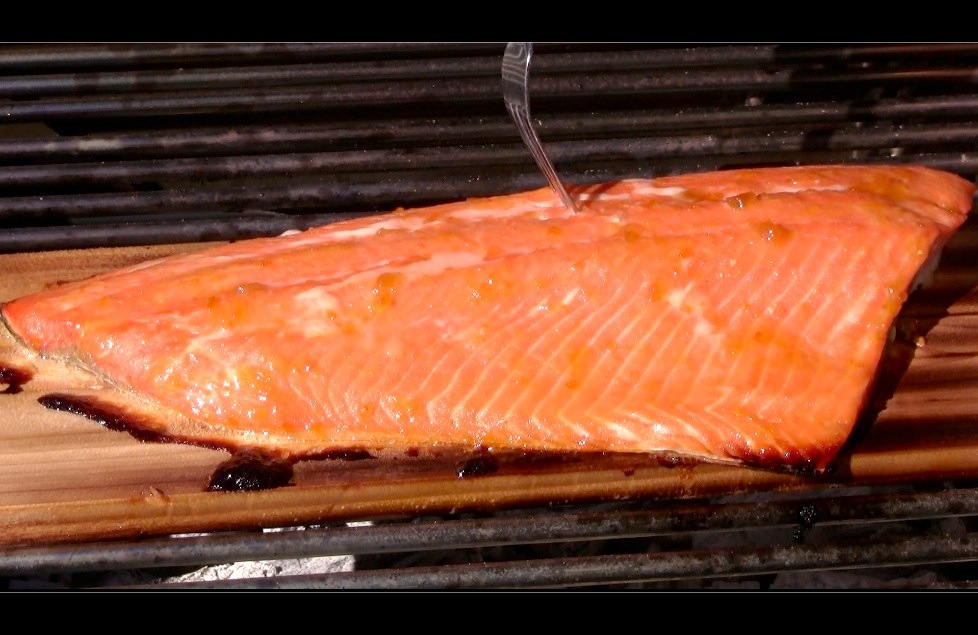 You can tell when the Salmon is done by inserting a fork into the middle and pull the Salmon flesh upward a bit to see if it pulls away from easily. It should just pull away slightly and be flaky but not dry.
Add more glaze if desired – I saved my extra glaze for eating with the finished Salmon.
My 2 lb Salmon filet took about 15 minutes as a guideline.
Keep a water squirt bottle nearby to prevent flare-ups.
Enjoy!
Related Reading: