DVD Sale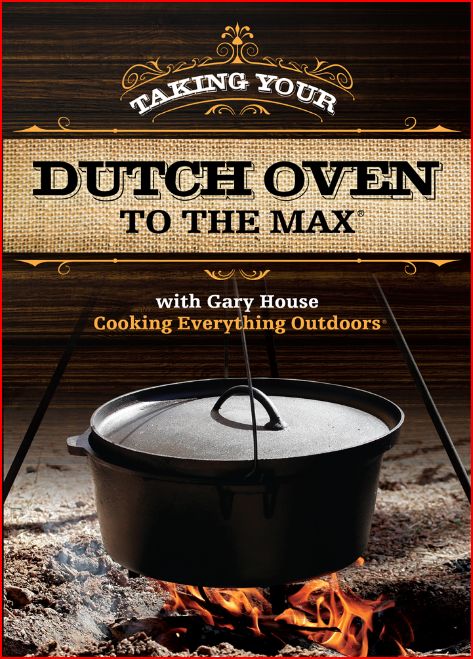 May is usually the start of camping season or perhaps the start of getting ready for camping season. Scouts are planning their summer trips, summer vacation is a few weeks away and the weather is warming up – at least in my neck of the woods. Breaking out your camping gear and cooking equipment, re-packing the camp box and making sure everything works is part of the process but for all of you who read Cooking-Outdoors.com, it's about the food. Planning those meals at camp builds to a fever pitch the closer you get to pulling out of the driveway and heading to the hills. What to cook, how to cook it and what your going to cook it in is ever so important and challenging. If your Dutch oven cooking and looking for some new techniques to maximize your cooking skills, then look no further than my DVD, "Taking your Dutch oven to the Max".
It has been one year since the release of my DVD "Taking your Dutch oven to the Max" and the response has been stellar! People from all around the globe have added this to their must have DVD collections as a go to referense guide on ultimate Dutch oven cooking techniques. From Grilling to Ice Cream, I will show you how to do it in my classic step-by-step style.
To get a jump start on summer I am selling the "Taking your Dutch oven to the Max" DVD, regularly $12.99
for only
$9.99

  for the month of May!

(+S&H)

Only 100 DVD's are available at this price and it is only available here, through the Cooking-Outdoors site.

So get your Dutch ovens ready and start Taking them to the Max!
Order now!
[buy_now_button product_id='3847′]