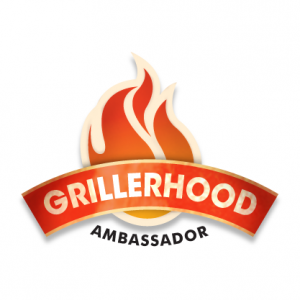 Nothing better than starting the week off with a contest! This contest is sponsored by my friends over at McCormick Grill Mates Grillerhood Facebook page, which I shared with you several days back. McCormick is sponsoring Cooking-Outdoors this summer with some great recipes, tips and today's contest. All of you are familiar with the constant flood of outdoor cooking tips I have shared with you these past four years, just a few thousand tips or so.
Here are a few tips I have shared in the past:
When you position your beer-can chicken, form a stable tripod with its two legs and the bottom of the beer can.
Use separate chopping boards, plates and utensils for handling raw and cooked foods.
To reduce flare-ups when cooking parts ( of chicken) with skin, first trim off excess fat and second, keep the temperature lower.
When grilling chicken strips, thread green onion pieces crosswise on the skewers followed by chicken strips. This adds flavor.
Before you cook chicken, rub a wedge of lemon over it. The result will be a juicier, tenderer dish.
Perhaps you are noticing a trend here? Chicken! Possibly the number one question I receive is how to cook chicken on the grill. I have found that the majority of people that have trouble with their chicken is they cook it like hamburger, direct heat till it's burnt to a crisp and raw inside or drier than a 6 year old prairie pancake. The fans of Cooking-Outdoors.com are a wealth of outdoor cooking knowledge, perhaps some of the finest grillers around (IMHO).
You constantly share your recipe, pictures, tips and tricks for cooking everything imaginable outdoors and this time around, you will be able to win this great "Grillerhood" apron, grilling utensils and "Grillmates" seasonings! Compliments of the official "Grillerhood" facebook page.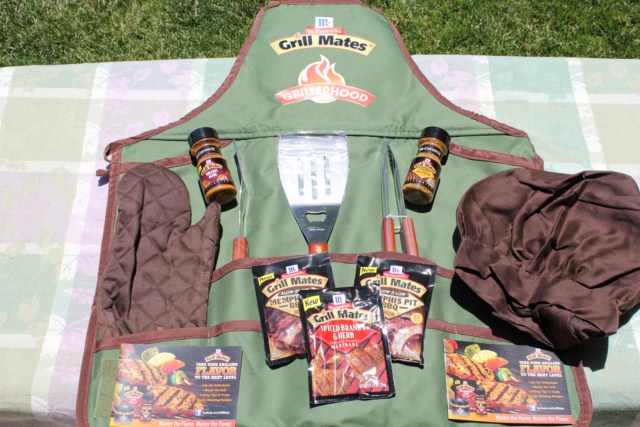 Entering is very easy, just give me your best "Chicken" grilling tip, trick or rule to the following question:
"When grilling chicken pieces, success requires this One True Rule to grilling chicken pieces perfectly?"
Simply post your tip, trick or One True Rule in the comments section below or on the Cooking Everything Outdoors Facebook page. The winner with the best tip, to be determined this Friday AM (June 22, 2012), will have their tip, trick or One True Rule submitted to the "Grillerhood" for submission on their official Facebook page!
Good luck and bring on the Rules!!!
Related Reading: