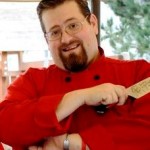 Perry P. Perkins
Food blogger and Burnin' Love BBQ founder
Food blogger and Burnin' Love BBQ founder, Perry P. Perkins comes from a long line of professional chefs. As a third generation hash-slinger, he focuses his love of cooking on barbecue, traditional southern fare, and fresh Northwest cuisine.
Website: www.burninloveblog.com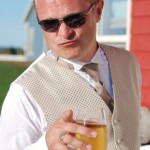 Roger Williamson
Roger is a professional technology geek, a father of 3, husband of 1 and an avid live fire cooking enthusiast who spends his free time in Fall River cooking outside.  Follow Roger on Twitter @ragaa
E-mail: fallriverbbqguy@gmail.com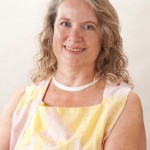 Beverly Jo Noble
Author/Blogger
Beverly received her first cookbook as a birthday present at age 8, and has been cooking for family and friends ever since. Heart disease, diabetes, and weight control concerns in the family led her to modify old favorites and search for new items to replace high-­‐fat, high-­‐sodium foods while balancing proteins and carbohydrates. Fruit trees and berries in the back yard produced seasonal abundance that led to new uses in the kitchen.
Her cookbook series, A Lifetime of Recipes, makes "from scratch" meals quick and easy. The first book in the series, Fabulous Fresh Fruit, is focused on seasonal, locally grown fruit and how to use it for breakfast, lunch and dinner.
You can reach Beverly at www.Facebook.com/Lifetime.Recipes, on LinkedIn as Beverly (Wilson) Noble, or at www.ALifetimeOfRecipes.com
E-mail: bev4recipes@gmail.com
 If you're interested in becoming a Guest Author for Cooking-Outdoors.com and get your bio listed here just email and I will send you the info asap! It's easy and fun! You also might just become the recipiant of some new cooking goodies in your mail box for review. No promises just an opportunity!
Related Reading: