How to Clean the Island Grillstone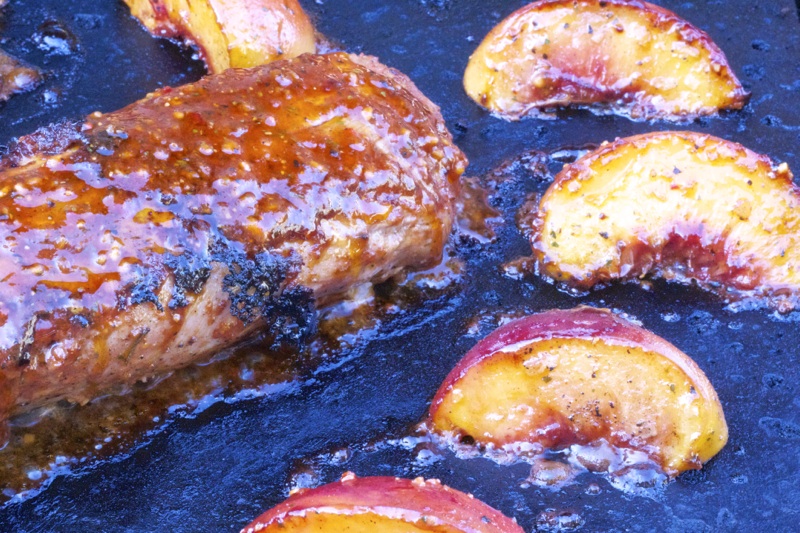 For those of you that are uncertain about the proper steps to cleaning an Island Grillstone, I have outlined several steps below that I personally have used over the past three years as an owner of the Island Grillstone.
Island Grillstone cleaning
Step 1
After cooking, while still hot (burners turned off if using a gas grill): Take a wadded up paper towel, grasp with a pair of tongs and remove the excess grease and food particles from the Island Grillstone.
Using insulated BBQ Cooking gloves, gently grab the sides of the Island Grillstone and flip it over so the cooked side is now facing down towards the bottom of the grill.
Note:

If you are storing the Island Grillstone in your grill on top of the cooking grates, you are finished! Just close the lid until the next time you grill.

If you are storing your Island Grillstone in a location other than your grill go to step 3.
Step 3
Turn your grill burners on or place the remaining charcoal coals under the Island Grillstone to reheat the surface of the stone that you just wiped clean and leave the stone over the heat for an additional 10 minutes to remove any food, grease, etc remaining on the surface of the stone.
After the ten minutes is over, remove the charcoal coals from the grill or turn off the gas burners and let your Island Grillstone cool till it's safe to touch, (I wait for a minimum of one hour).
Remove your Island Grillstone and store is a clean dry environment until your ready to use it again.
Cleaning your Island Grillstone tips:
Do not use chemicals to clean the surface of the Island Grillstone.
Do not apply cold liquids to the surface of a hot Island Grillstone to clean with.
Do not use a bristle brush to clean the Island Grillstone – the bristle may come off the brush and lodge in the surface of the Island Grillstone, potentially sticking the food when you cook.
During storage, rust spots may develop. This is a natural occurrence as the lave stone will have traces of iron ore in it. Just brush the surface rust off before using again.
During cooking your Island Grillstone may develop cracks on the surface. This is a normal occurrence as the Island Grillstone will expand and contract with use and will not affect grilling performance.
Remember, the more you use your Island Grillstone the slicker the surface will become, very similar to Cast Iron Cookware. Do not try to remove the natural build-up from the Island Grillstone.
For additional information about the Island Grillstone visit: Island Grillstone.com
Island Grillstone Safety and Instruction manual