IL Fiorello Artisan Olive Oil
"If my cuisine were to be defined by just one taste, it would be that of subtle, aromatic, extra-virgin olive oil."
"You gotta have good olive oil. You should have a cooking olive oil and you should have a finishing olive oil, like an extra-virgin olive oil."
I have a lot to learn when it comes to Olive Oil. Beside the art of tasting, there is the growing, processing, varieties, flavors, locations, uses and on and on and on! A life time of learning wouldn't cover everything I need to learn about this ancient oil – Ruth Schuster (December 17, 2014). "8,000-year old olive oil found in Galilee, earliest known in world", Haaretz. Retrieved December 17, 2014.
Just recently, IL Fiorello Olive Oil Company, owned by Ann Fiorello Sievers and Mark Sievers of Green Valley, Ca., presented me with samples of their award winning Extra Virgin Olive Oil "Frantoio", a Gold winner at the New York International Olive Oil Competition in 2013, their signature Balsamic Vinegar Reduction and a bottle of their Chile flavored oil.
Needless to say, I feel very fortunate …
As you can see in the pictures, it has been very difficult for me to break the seal on these bottles, they are so pleasing to the eye, I could just leave them on display.
Frantoio Extra Virgin Olive Oil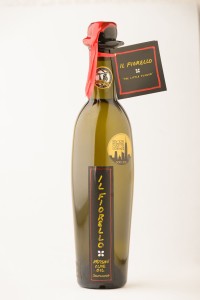 Size 375 mL
Cost $25.00
The Frantoio Olive tree is originally from Tuscany, Italy and produces olives "with a hint of green apple, with a scent of green leaves and grass, a small bitterness and more so pungent flavor, although nonetheless the sensation which this olive oil leaves is sweet, somewhat astringent and an almond flavor" –
http://plantogram.com/product/olive_frantoio/
"100% Frantoio from our 2013 harvest. Bright, robust, aromatic, and a consistent award winner. Drizzle on grilled steak, hearty bean soup, or grilled breads."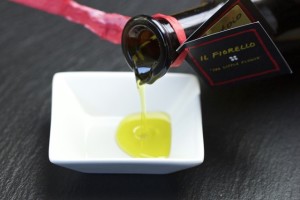 My tasting of this Olive Oil was very positive, it was light in body and flavorful without anything significantly overpowering it, making this perfect for drizzling on top of foods fresh off the grill!
I can see this used on some toasted crostini with grilled Roma tomatoes, grilled avocado and a sprinkling of crumbled goats cheese or perhaps grilled flank steak sliced on diagonal?
Choices, choices, choices …
IL Fiorello Chile Flavored Oil
Size: 100 ml
Cost: $15.00
"From our 2012 harvest. A combination of Thai chiles and harissa, a smoky Tunisian spice. The slow heat compliments grilled meats like lamb or beef."

Harissa

– is a Tunisian hot chili pepper paste the main ingredients of which are roasted red peppers, Serrano peppers and other hot chili peppers and spices and herbs such as garlic paste, coriander seed, or caraway as well as some vegetable or olive oil for preservation –

https://en.wikipedia.org/wiki/Harissa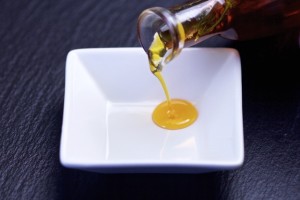 Now this is a combination of flavors that is hard to beat!
Rich Olive Oil, heat from the chiles which are added whole into the bottle and the harissa blend of spices.
I will be adding this to my meats as a binder for my rubs or just using it as a light marinade or as a topping for fresh grilled vegetables from the garden with a sprinkling of sea salt.
I really enjoyed tasting the richness of this Olive Oil!
IL Fiorello Signature Balsamic Vinegar Reduction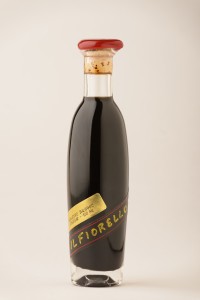 Size: 100 ml
Cost: $15.00
"Our secret recipe. Smooth, bright, and the most versatile of our creations. Use it to complement savory foods like aged cheese."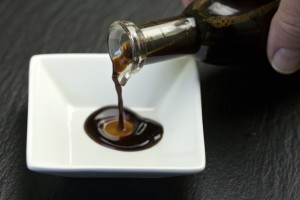 I loved this Balsamic reduction!
Such wonderful flavor with the traditional bite of vinegar that you would expect, slightly thick with beautiful color and smell.
Recipe ideas are swirling in my head – Balsamic roasted chicken, grill seared scallops with a balsamic reduction, grilled Portabella burgers with a balsamic BBQ sauce … oh my!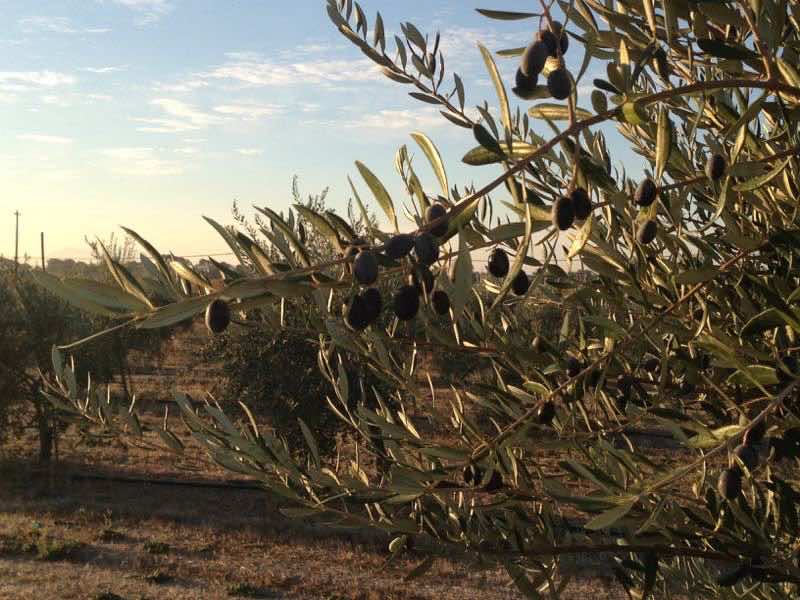 IL Fiorello products are simply wonderful, with over 40 various products from Olive oils, Blended oils, Balsamic vinegar, Salts, Soaps and hand creams, there is a lot to enjoy! The family has invited me to attend their next culinary class, olive oil tasting and wine tasting event in a few weeks. This will certainly be an exciting trip for me with a 4 hour grilling and craft beers pairing, grove (Olives are grown in groves not orchards) tour and lessons on tasting olive oil, which I need.
You can find more information on IL Fiorello by visiting their website: http://ilfiorello.com/ where you can find detailed information about their awards, olives and history all in their extensively detailed about section.
Certainly consider signing up for one of their culinary classes as they do fill up fast or joining "The Grove Club" at http://ilfiorello.com/olive-grove/ where you can get their products delivered directly to you three times per year.
At the end of June, I will be bringing you the details of my tour and culinary class, in glorious detail!
Gary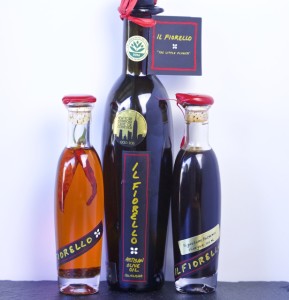 Note: these products were provided to me at no charge, without compensation or expectations.