Labor Day Portabella Mushroom Burgers on the Grill
Every Labor Day over the last few years has included some type of grilled or smoked meat, chicken or pork dish for our end of summer barbecue at the Cooking Outdoors World Headquarters. Well, not this year my friends … Mrs. Cooking-Outdoors has requested a vegetarian burger and that gives me the creepy crawlies when I think of those dried up patties of whole food goodness that she loves and I, having tried one, completely ignore them as anything but survival food found at the bottom of the food barrel when all else has been consumed.
All kidding aside, there are many people who just love those vegetarian burgers and I happily donate my life time supply of one vegetarian patty to them. Why would I be so darn generous you ask? Simple generosity would be the first word to escape my lips but frankly, it's the killer Portabella Mushroom Burger I created from from the fine ingredients I am using from my friends at McCormick Seasonings, Four Rose Bourbon and Raley's Fine Foods to create this amazing grilled vegetarian burger. I kid you not, this burger hits all of the high notes in taste, smell, texture and mass.
A burger is only a burger if you need two hands to hold it and a reptilian jaw to eat it!
Simply said – we are having vegetarian burgers this Labor Day and I am damn happy about it!
How to make a Portabella Mushroom Burger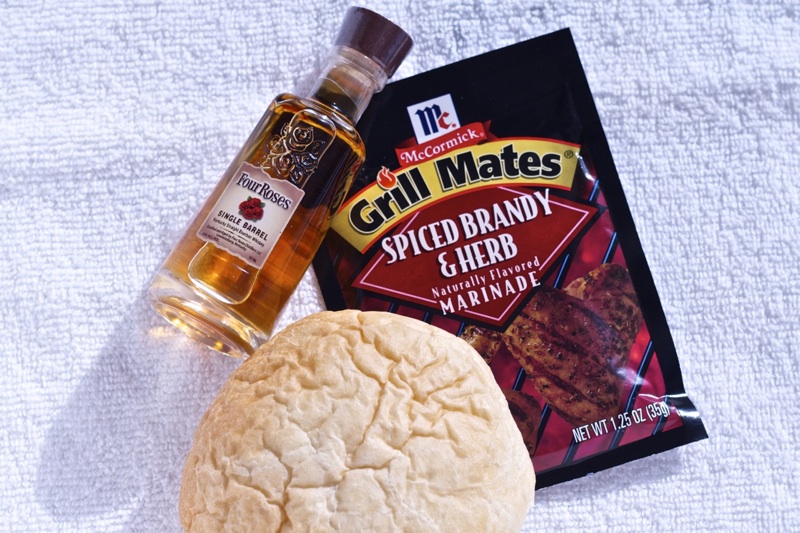 Great burgers always start with great ingredients: McCormick Grill Mates Spiced Brandy & Herb Marinade, Four Roses Single Barrel Bourbon and a Raleys Fresh Burger Bun.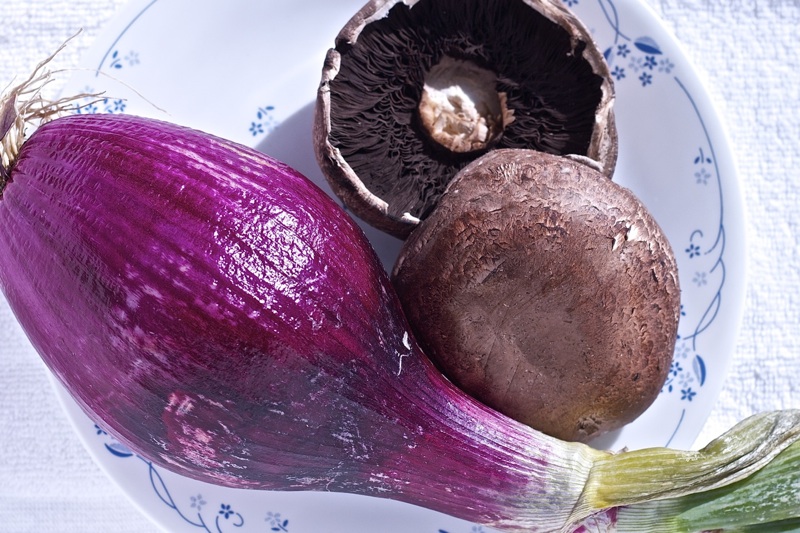 Raleys Portabella Mushrooms and a Walla Walla sweet onion.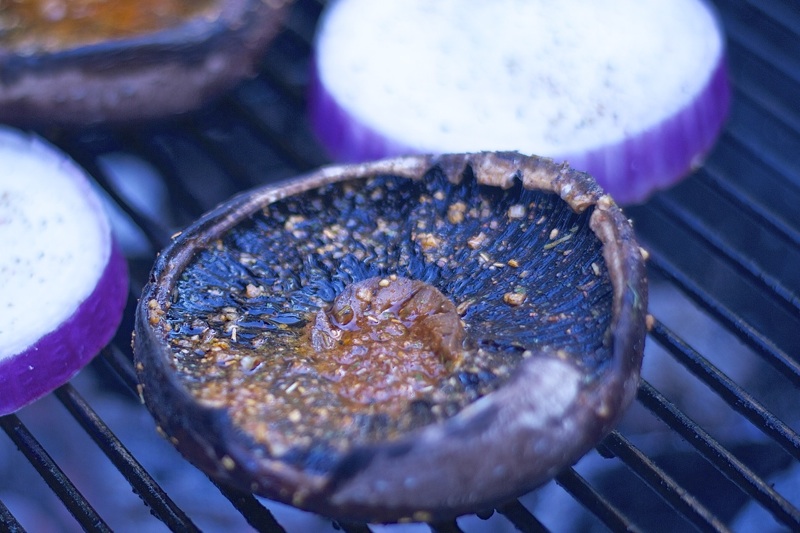 The entire flavor profile of this recipe comes from the McCormick Grill Mates Spiced Brandy and herbs Marinade with a slight twist in the making of the marinade. I substituted the water McCormick recipe requires with an equal amount of Four Season Bourbon, a fine addition to this meaty morsel of mushroom decadence. You will only need to marinate the Portabella Mushroom for approximately 30 min, any more than that and the mushroom gets to soggy.
1/4 cup oil, 2 tbsp Four Seasons Bourbon, 2 tbs Apple Cider Vinegar and McCormick Grill Mates Spiced Brandy & Herb marinade
Cut your onion to the same thickness (or less) than your Portabella Mushroom, one per burger.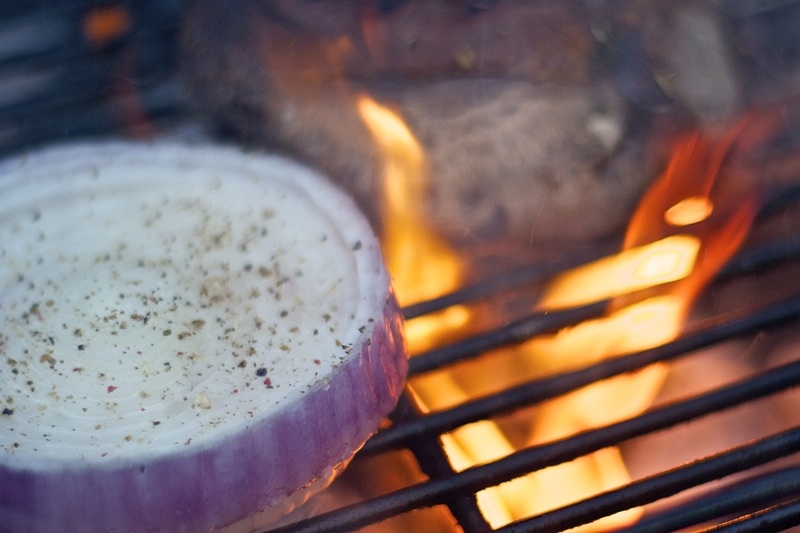 Fire up the grill!
I am using Natural Oak Lump Charcoal to cook with, nice smokey flavor that is a great accent to veggies on the grill.
Watch out for flare-ups! The brandy in the marinade will catch on fire but burns off very quickly.
Grill on one side for 3 – 4 minutes and then flip.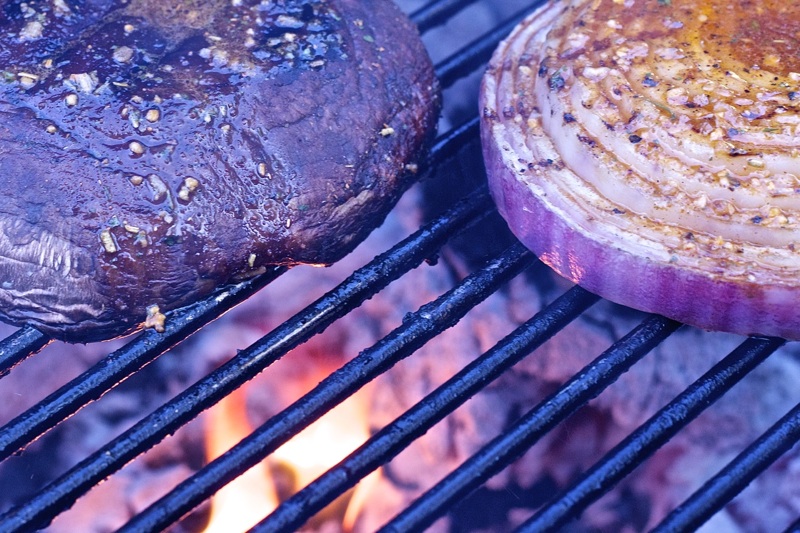 Give everything a nice gentle flip and grill for another 3 – 4 minutes.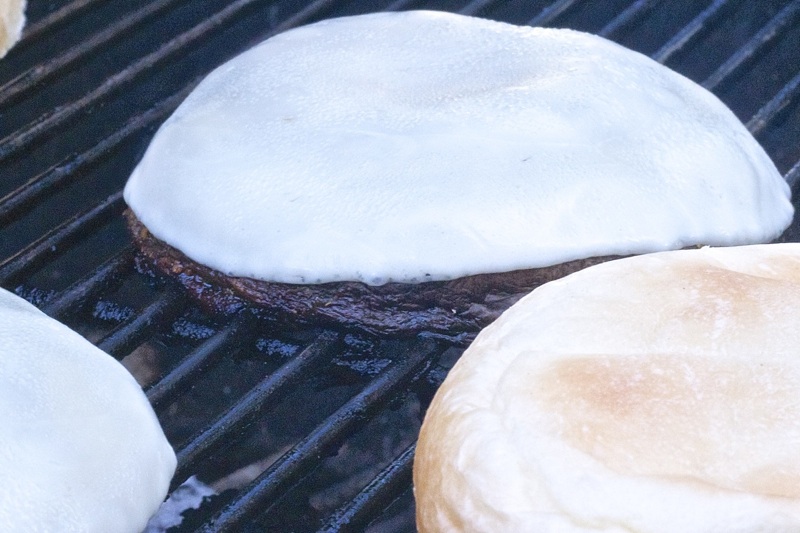 Top your Portabella Mushroom off with a nice thick slice  of Provolone cheese. Toast the buns and get ready to serve!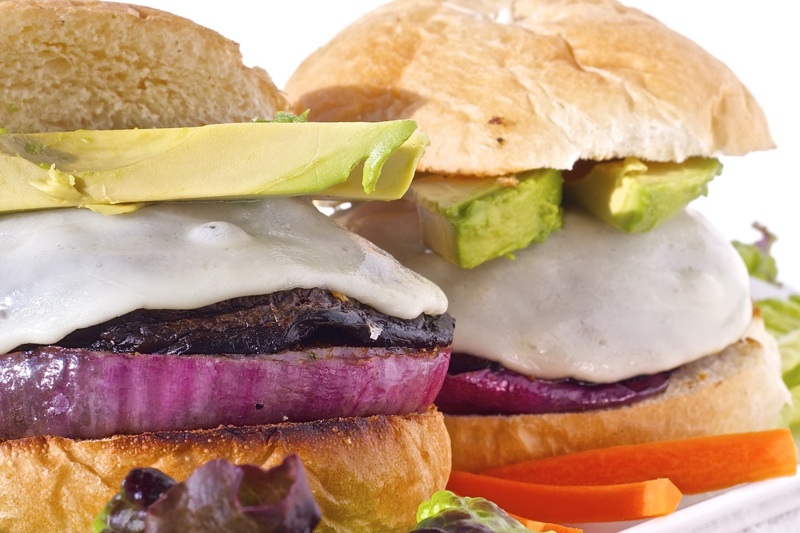 Top it all off with some fresh sliced avocado and you are ready to devour this tasty morsel!
No sauce required…
Note: Full disclosure, McCormick's Grillmates is providing compensation for content reviewing their products and programs. All comments, opinions and reviews are my own. Gary House
To browse the entire Grilling Edition Flavor Forecast, recipes and images, visit www.grillingflavorforecast.com, http://www.mccormick.com/recipes/grill-mates and http://www.flavorforecast.com/#the-future-of-flavor.
To connect with other grilling enthusiasts and join The Grillerhood, visit www.facebook.com/GrillMates.