Here is another guest post for you. A great reason to start cedar plank cooking on your grill. Augie Bering of Bering's Hardware in Houston, TX shows you how to step up your grilling game.
By Augie Bering, Bering's Hardware
Many of us get caught in a routine in the kitchen and at the grill. This year, consider moving beyond steaks, chicken breasts and burgers. With very little effort, you can be producing beautiful and delicious meals from any grill. Today, we cooked a pretty piece of Salmon on a cedar plank. It was easier than cooking hamburgers on the grill and the results were worth bragging about.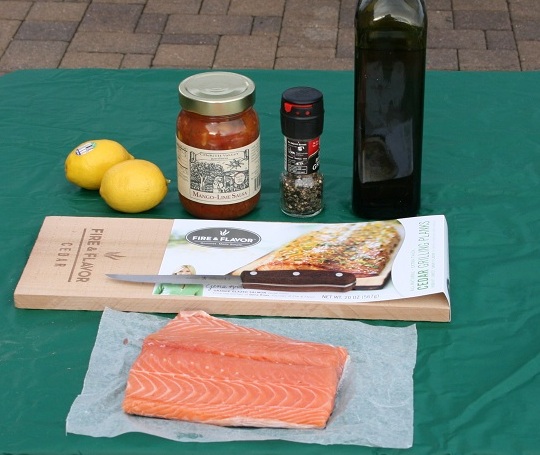 The first step of any grill based recipe is assembling all your ingredients. Grills cook hot and fast, no time to go looking for what you forgot. We chose salmon, because it is probably the most "planked" meat. Fish can be hard to cook directly on a grill. The soft meat can easily disintegrate when turning and unless you are cold smoking, it is surprisingly easy to overcook. Incorporating a cedar plank solves both these issues and it adds a delicious woody note to the fish. We decided the fish needed some sweet and some sour so it will be topped with a tasty mango and lime salsa, pepper and olive oil. Lemon wedges make a pretty garnish with any fish.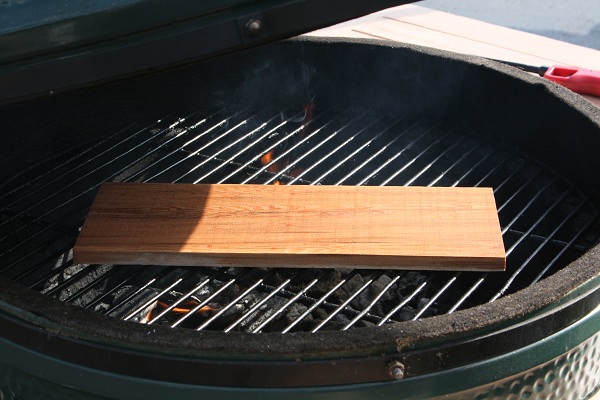 Actually using the cedar plank is embarrassingly easy. You just soak it for an hour in water, preheat it upside down on the grill for a few minutes and then start grilling. We soaked our plank overnight for convenience sake in plain water. There is nothing stopping you from being creative during this stage either. Apple juice, herbs and lemons can all be utilized to add more flavors to the wood itself if required.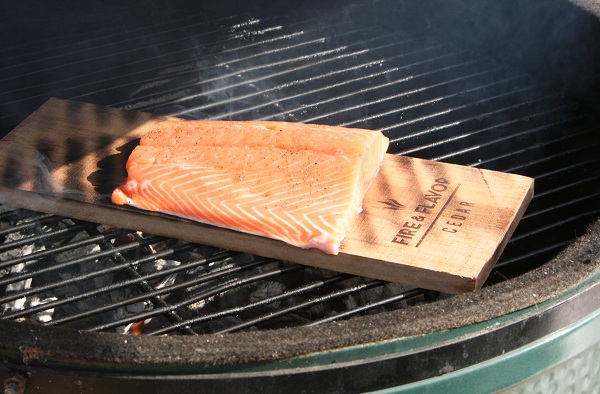 Oil both sides of the fish and add cracked pepper. Place the fish on the plank and cook over medium heat (350F) for a few minutes. Then cover the fish in the salsa and close the grill for 15 or 20 minutes and you are done! The cedar plank makes an exceptional serving platter after only a minute or so to cool off. You can tell when the fish is done because a full fillet will draw up by a quarter to half an inch all the way around on the plank. Also, the flesh starts to separate and become flaky when it is ready.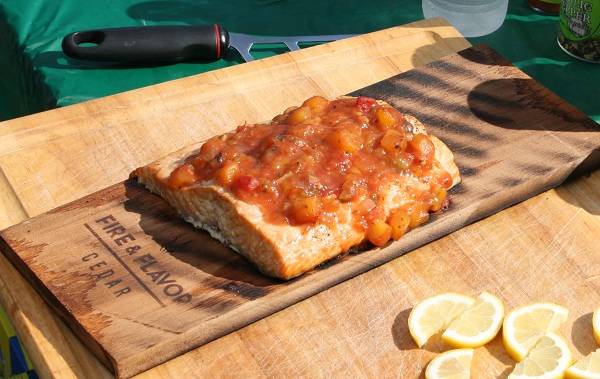 It's hard to believe that incorporating a simple item like a cedar plank can so readily improve you grilling chops. Once you have had a taste of success with a simple recipe, you can look forward to more interesting dishes like this beauty: Grilled Black Drum tacos with mango, red pepper guacamole, fresh jalapenos, marinated red cabbage salad, sour cream and lime with a side of grilled corn. Why simply feed your guests when you can make them green with envy!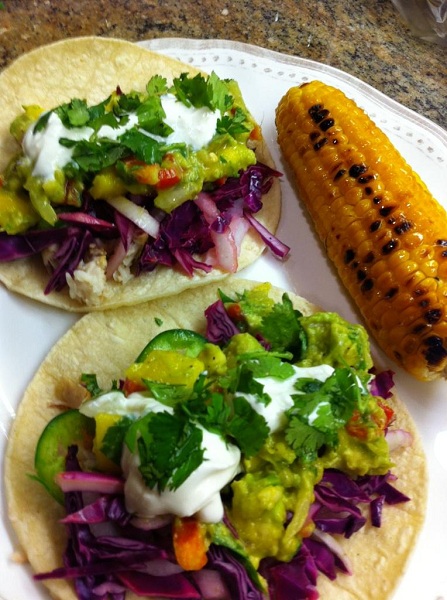 About the Author
August Bering V, "Augie" to his friends, is President of Bering's Hardware in Houston, TX. Bering's is well known for a broad range of carefully selected home goods such as housekeeping products to grilling products and accessories, and red carpet service that has delighted customers for generations since 1940. From your bridal registry, decorating your first home, to your first baby registry, Bering's has special gifts for special occasions and the right tools for the right job. Augie enjoys spending time with his family and friends, grilling and cooking, playing hard outside, travelling, design, art, live music, and spending as much time as he can with his family.
Related Reading: