Teriyaki Pulled Pork Sandwich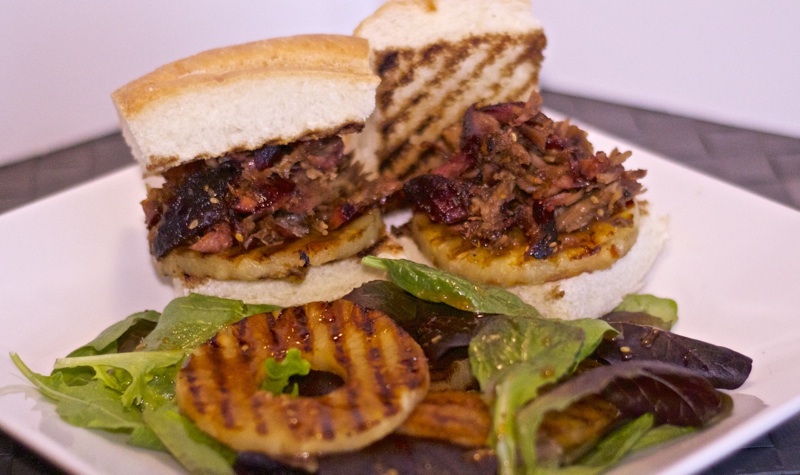 What to do with all of that left over BBQ Pulled Pork? I know, I know, there is no left over BBQ Pulled Pork at your house. A 6lb Boston Butt smoked to 195° or so, gently pulled, sauced and slathered might not last long at your house but it goes along way at mine. In fact I make a habit of not saucing the Pulled Pork until I am going to eat it. This make for greater variety and experimentation when I get the craving to have some delicious BBQ Pulled Pork for breakfast, lunch or dinner. Scrambled eggs and Pulled Pork = Delicious, Pizza with Pulled Pork = Delicious, and today I decided to try it Teriyaki style with pineapple = Delicious.
First a plug for my favorite Teriyaki Sauce: Soy Vay Veri Veri Teriyaki Sauce from Soy Vay
Soy Vay found its start in humble beginnings back in 1980, at a potluck party in Humboldt County, California. On that fateful day, two friends, a Jewish boy and Chinese girl, came together over their love of food, Asian flavors, and secret family recipes with the idea to bottle the best tasting sauces possible, using only the finest ingredients around. No preservatives. No additives. No way.

I truly love this Teriyaki sauce! All natural, no preservatives, bursting with flavors and full of toasted sesame seeds. We use it exclusively – no that's not correct – additively is close to the truth.
Note: I have no relationship with Soy Vay. Though they are more than welcome to send me a few cases of sauce… just sayin!
I usually vacpac several portions of my Pulled Pork to make everything easier, servings for four work for us.
Four main ingredients: Pulled Pork, Soy Vay Teriyaki Sauce, Pineapple Rings and Buns.
This easy Pulled Pork Recipe requires all of 10 min to make or as long as it takes you to grill the pineapple rings, toast the buns and sauce the Pulled Pork!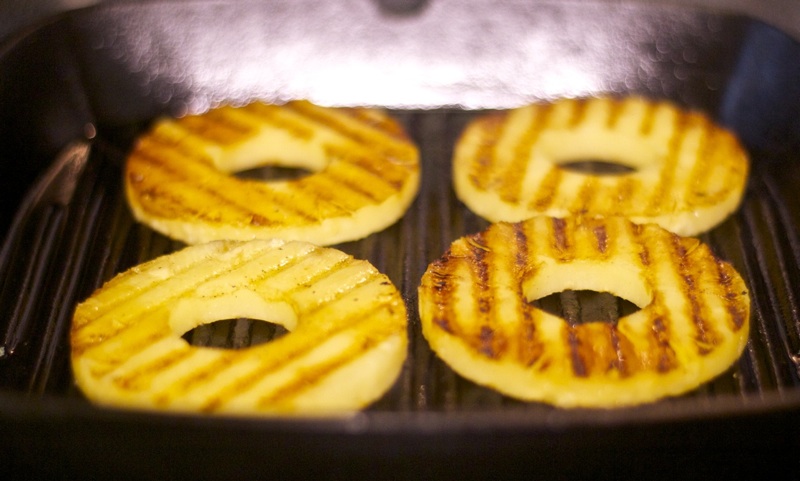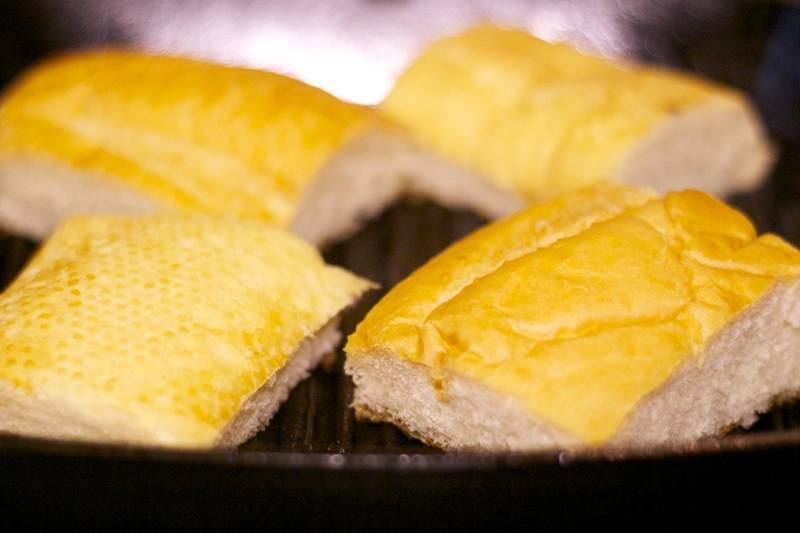 Teriyaki Pulled Pork Sandwich
Prep time:
Cook time:
Total time: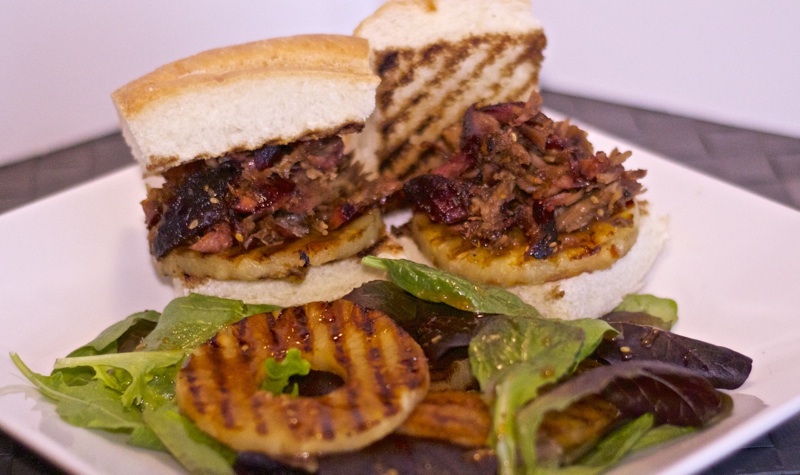 Easy Teriyaki BBQ Pulled Pork Sandwich Recipe. Great for those leftovers!
Ingredients
BBQ Pulled Pork
Soy Vay Veri Veri Teriyaki Sauce
Pine apple rings
Buns
Instructions
Re-heat BBQ Pulled Pork.
Mix with Soy Vay Veri Veri Teriyaki Sauce.
Grill pineapple rings.
Toast buns.
Layers bun, pineapple ring, Teriyaki BBQ Pulled Pork then bun and serve!