If by chance a new BBQ Grill or Patio set showed up under your Christmas tree, we have you covered, an Empire Patio Cover that is! Our good friends, over at Empire Patio Covers have graciously agreed to host a giveaway on Cooking-Outdoors.com that will keep your prized possession happy and snug this winter!
Our new friends at Empire Patio Covers have offered to kick-start the New Year with a great promotion as a way of introducing themselves to all of the fans of Cooking-Outdoors.com. Empire Patio Covers, established in 2004 with headquarters in Philadelphia, Pennsylvania offers a huge selection of covers including covers for: Cars, Motorcycles, Boats, RV's, Patio, BBQ Grills and much, much more!

Empire Patio Cover is giving away a BBQ Grill cover and two Patio Covers of your choice!
Top quality covers as you can see from my review: Reviewing Outdoor Covers for the Outdoor Cook!
As an introduction of Empire Patio Covers.com along with a big thank you to all of my loyal Cooking-Outdoors.com subscribers, (who are automatically entered)! We are doing a special giveaway for being a subscriber to the Cooking-Outdoors.com newsletter, so if you are not a subscriber yet, now is the time to jump on and subscribe.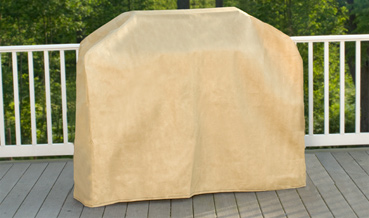 The drawing will run from December 26, 2011 to January 1, 2012 12:00a
All you have to do is subscribe or be a subscriber to the Cooking-Outdoors.com newsletter and you're automatically entered!
Good luck to everyone and thank you to Empire Patio Covers for making this giveaway possible.