All New Whiskey Hollow Baked Beans Review
Recently, contacted by a PR agency representing the All New Whiskey Hollow Baked Beans, sold exclusively at Wal-Mart, to see if I was interested in trying out some samples with my next grilling session. Not one to pass up an opportunity to try something new on the market, I naturally said yes.
With so many "Baked Beans", "Beans for the Grill", and "Beans for Backyard BBQ" out there, It would be interested to see if the Whiskey Hollow Baked Beans could separate themselves from the crowded crowd of canned bean offerings.
What potentially separates the Whiskey Hollow Baked Beans from the crowd is this statement: "Our beans are cooked in alcohol for a bold, rich flavor that pairs perfectly with summer."
Personally, having made several bean recipes that use beer as an ingredient or beer to soak the beans, but this is the first product I have come across that uses alcohol to cook their beans in.
Whisky Hollow Baked Beans flavors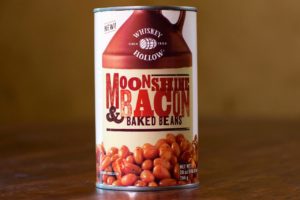 Moonshine & Bacon
"Bold Moonshine blends perfectly with the unmistakable, smoky flavor of bacon for a truly unique baked bean taste."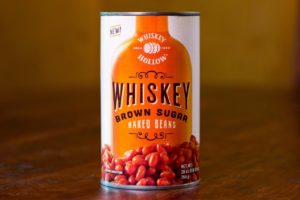 Whiskey Brown Sugar
"The sweetness of brown sugar is paired with the distinct flavor of whiskey to achieve the perfect blend of sweet and savory."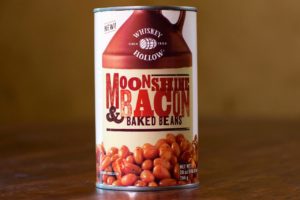 Whiskey Dry Rub
"The spiciness of the dry-rub packs just enough heat, while whiskey enhances the natural flavor of the beans."
All three flavors come in 28 oz cans.
Whiskey Hollow Baked Beans Review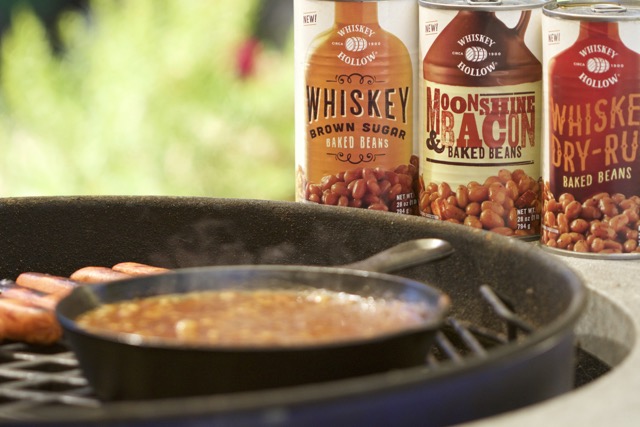 Seeing how it is the middle of summer and grilling season is in full swing, I decided to fire-up the grill, throw some hot dogs and Whiskey Hollow Baked Beans on for lunch with the boys. It was extra nice that the Whiskey Hollow Baked Beans people supplied me with a new 8″ Lodge cast iron skillet to make things easier!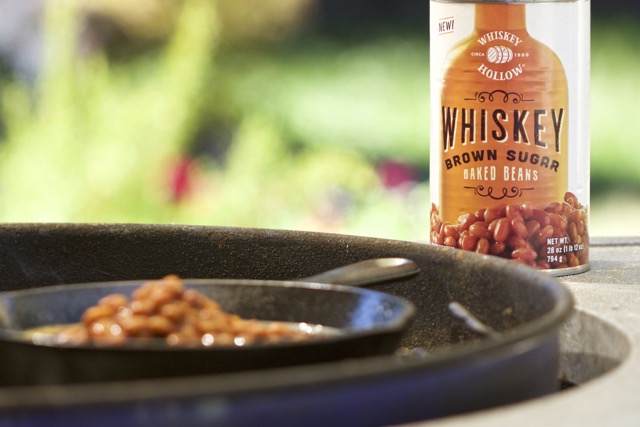 My boys unanimously voted on the Whiskey Hollow Whiskey Brown Sugar Baked Beans for our first sampling and I supported their vote whole heartily. Just popping the lid open was a win-win as far as can opening Olympics is concerned, no can opener needed with their easy pull tab, which means one less thing to forget when you are cooking these beans at camp or in the backyard.
Right out of the can, the beans smelled great, where full shaped and thickly sauced. In a survival situation (i.e. – to lazy to cook) I would certainly eat these beans cold right out of the can or perhaps I might be willing to have these with toast as so many of my friends on the other side of the globe do!
Perhaps stating that I was excited to devour these beans, passing on the hot dogs and chips is a slight exaggeration, but I certainly sneaked a few taste samples as everything was grilling over the ol' charcoal grill and I can attest to my pleased palette with every bite.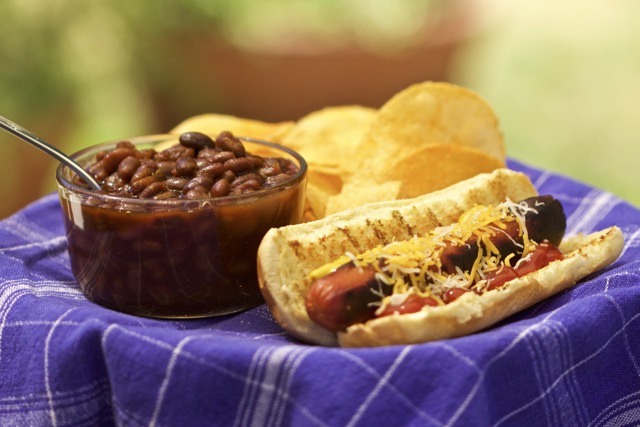 Our Whiskey Hollow Whiskey Brown Sugar Baked Beans, packed with sweet brown sugar flavor, thick and rich, were perfect for our summer lunch. One 28 oz can easily fed all three of us and by us, I mean two teenage boys and myself, none of which are small eaters at this stage of our glutinous years.
Do beans cooked in alcohol taste as good as they claim? Yes, In my opinion, they certainly do and I can't wait to try out the other flavors as well.
Without hesitation, my completely unbiased opinion about Whiskey Hollow Baked Beans, go to Wal-Mart and pick up some for your next grillin' session, you won't regret it!
Just smelling them cook on the grill will get your hunger genes going!
Full disclosure – Whiskey Hollow provided 3 cans of beans and props used in this review at no cost to me and without stipulations. All opinions are my own.
Save
Save
Save
Save
Save
Save
Save