While there are many fun things to do while visiting Carmel-by-the-Sea, on the coast of California,  I am certain Carmel Food Tours delivers the biggest smiles of all. With their local guides, insightful historical trivia, amazing food/wine stops, and traversing through Carmel's hidden passageways, making this a must do adventure for anyone looking for unique experiences in Carmel, California.
In between expected storms, enjoying the unexpectedly perfect weather, we meet our guide, Tracy plus 14 other food travelers for our 3-hour food tour. Our group came from locations around the world with Amsterdam being the farthest and states-wise, Florida came in second. After we shared our introductions, our enthusiastic hostess Tracy, outlined what to expect during our tour of Carmel.
Food and wine … yep, just perfect! What I don't remember hearing was "Amazing unique food" and "Amazing variety of refreshments" we were about to experience. It was a good thing this was a walking tour of Carmel, we were going to need to "Walk-off" a lot of food during this experience and I highly recommend showing up hungry.
A few in our group, my wife included, didn't eat beef. Tracy with unabashed professionalism immediately arranged for our scheduled stops to provided alternatives to sample during our tour. I have to give Carmel Food Tours a huge thumbs up for this gesture!
After a brief history of how Carmel started, as a haven for artists, we were off to our first culinary experience.
Anton & Michel restaurant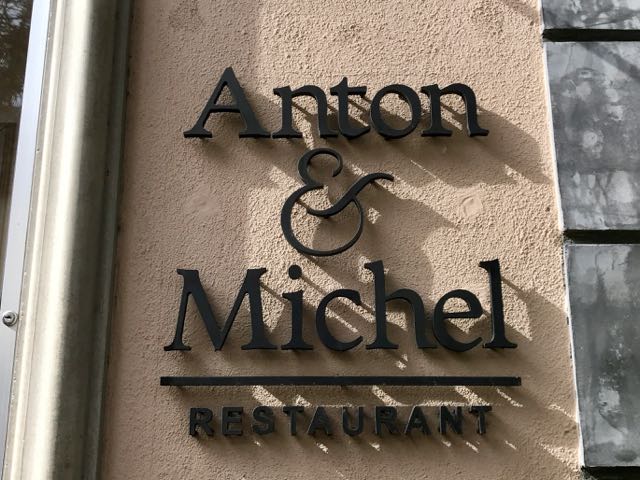 Where classic food meets California fresh, Anton & Michel's recently remodeled restaurant overlooks the beautiful "Courtyard of the Fountains" with their huge floor to ceiling windows. For the wine aficionados, Anton & Michel feature a 24-page wine list, along with classic table-side service specialties, think along the lines of flambé desserts.
Our first food tour sample was the beautifully prepared 4 cheese polenta with braised short ribs in a wine reduction sauce on a bed of micro greens. We enjoyed our samples with a refreshing Rosé from France. Tracy's quick phone call provided grilled vegetables for the non-beef eating guests, to rave reviews.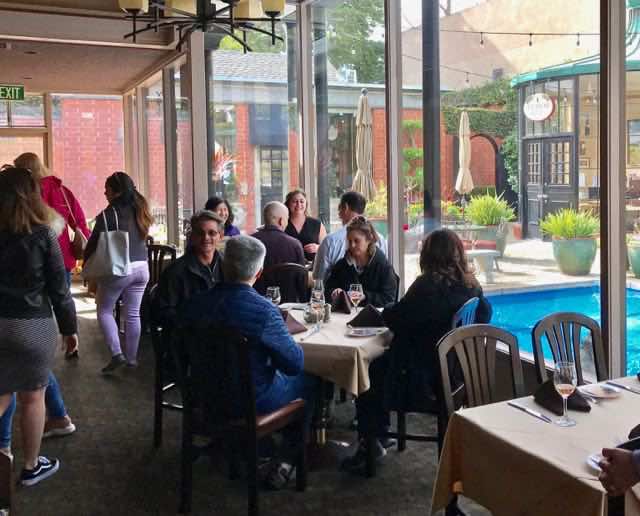 Mission St & 7th Ave, Carmel, CA 93923

(831) 624-2406
Cultura Comida y Bebida Restaurant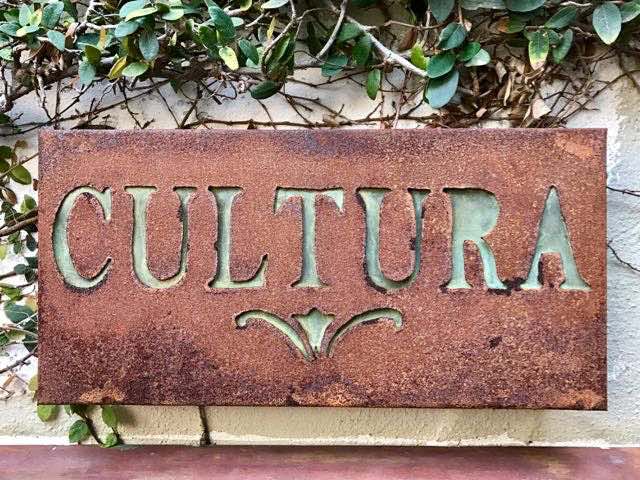 Just up the street and down a courtyard is the home of the largest Mezcal bar I have ever seen. Supporting their huge Mezcal selection, or perhaps the other way around is Cultura's very own Chef Michelle. With traditional Oaxacan cooking, her mother and grandmother taught her, and a Carmel twist of sustainable local sourced co-op foods, this is a very popular restaurant with locals and tourist alike.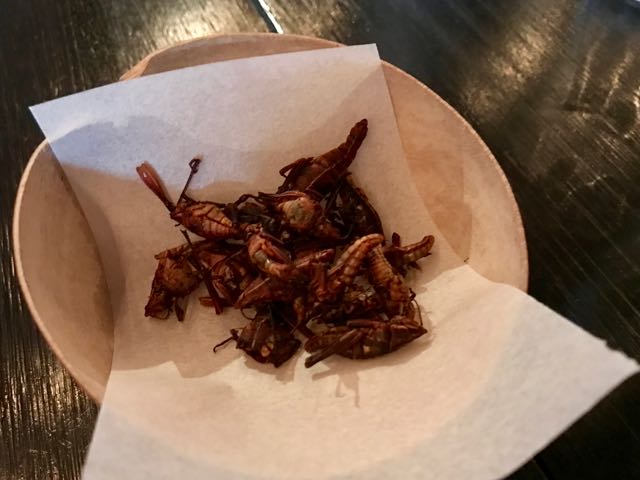 Our sample course started out with "Chapulines", which for the uninitiated are Mexican-style roasted grasshoppers with chili and lime. Absolutely yummy!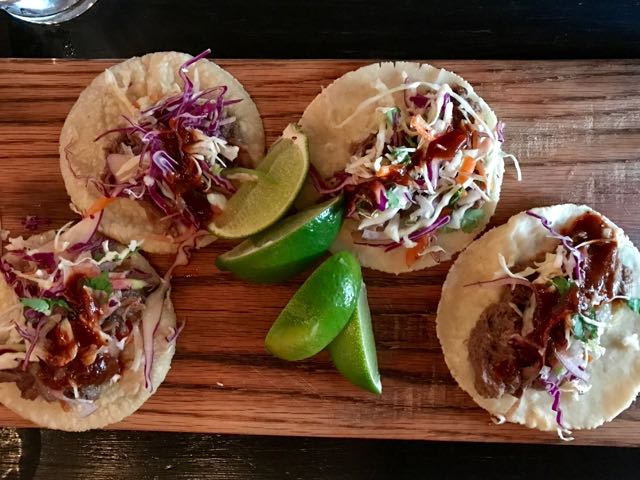 After the initial fear of eating grasshoppers passed, though some of us continued to enjoy, we were served Lengua Street Style Tacos, delicious of course! Lengua or "Beef tTongue" has never passed these lips previously and I can say with all honesty, that those tacos were amazing.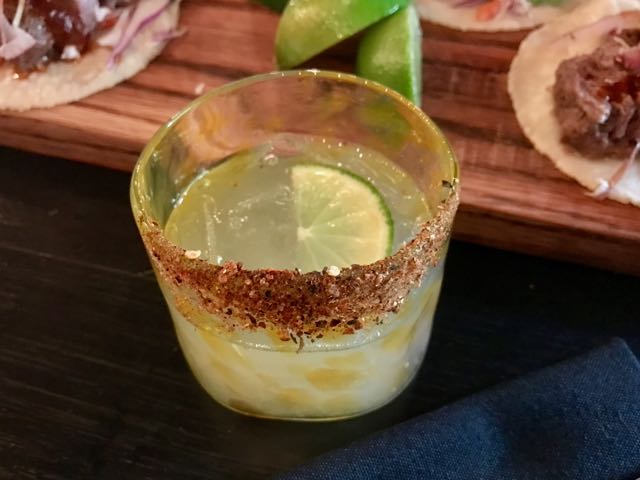 Finally, we enjoyed a Mezcal drink (name of wich escaped my notes), that was just fabulous!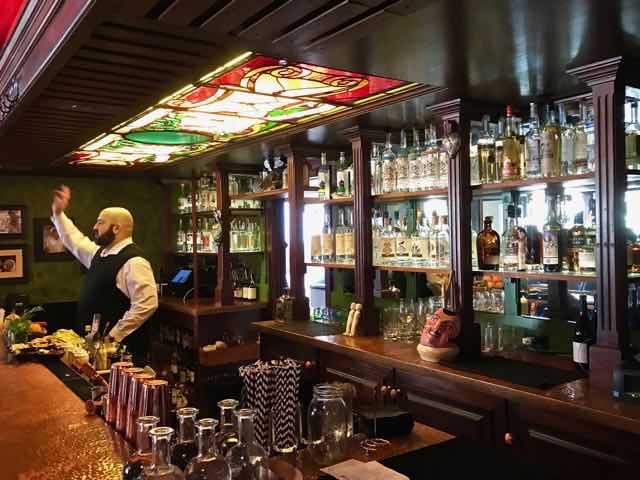 Cultura Comida y Bebida Restaurant

Dolores between 5th & 6th,   Carmel-by-The-Sea

831-250-7005
Cassanova Restaurant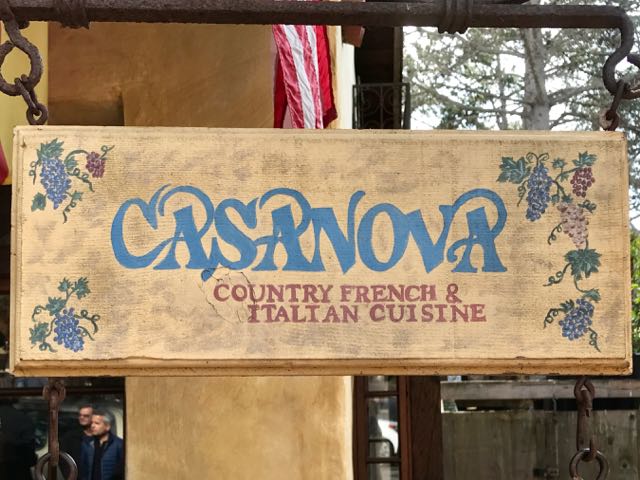 With a rich history, Cassanova restaurant is eclectic Carmel-by-the-Sea, with its charming courtyard style rooms meandering throughout its original 1920's floor plan.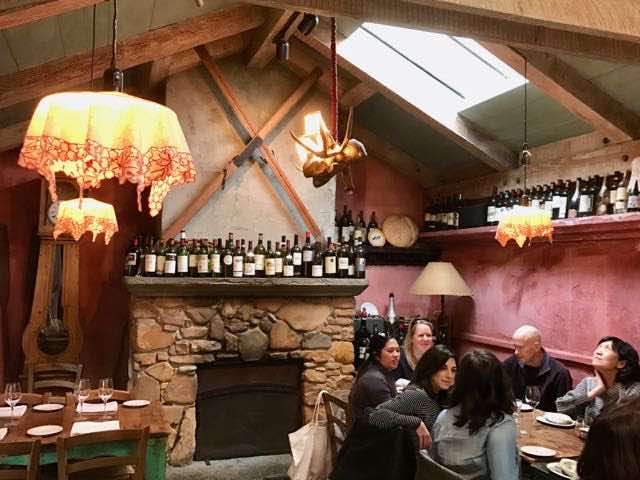 We were treated to a seating in the Milagro room, dug by hand over the course of three years, full of dusty and empty wine bottles enjoyed over the years.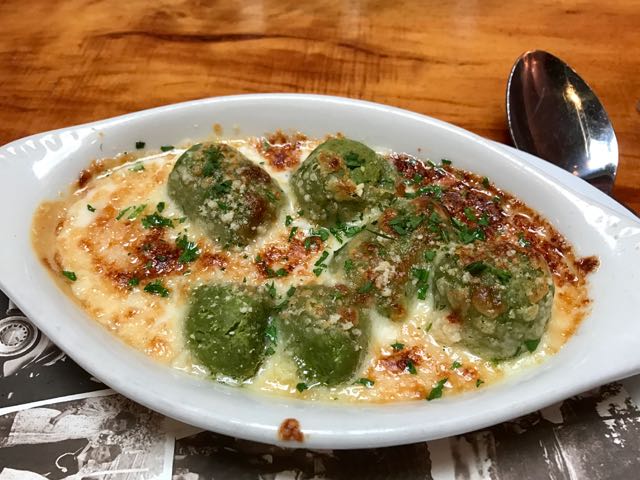 The Cassanova chefs prepared a delightfully rich Spinach Gnocchi swimming in an exhaustively rich Parmesan Bechamel sauce.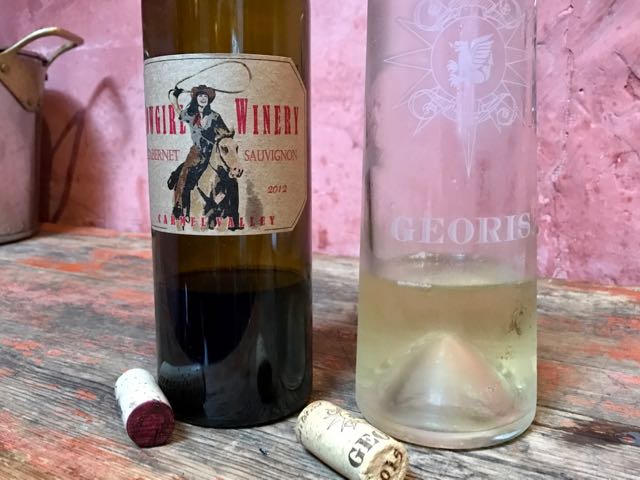 This was followed up with two sample of locally produced wine. Over the sounds of pleasure and joy, from 16 very happy foodies, one of the house Sommeliers shared stories of the restaurant and the wines decorating the room.
5th between Mission and San Carlos, Carmel-by-the-Sea

(831) 625-0501
Brophy's Tavern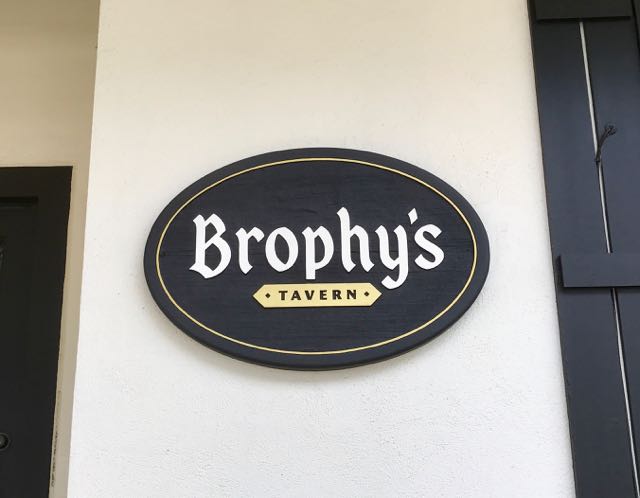 Brophy's, aptly declaring itself as Carmel's favorite spot for "Sport's, Stories & Sustenance" is the type of place you wish was in your neighborhood. Offering "Hand-Crafted Cocktails, Cold Draft Beer, 7 Large TV's and the Best Pub Fare in Town", you might never go home.
It's small, quaint and friendly. The walls are covered in beer cans from around the world and I even found some antique pinball machines adorning the upper walls on the way to the restroom.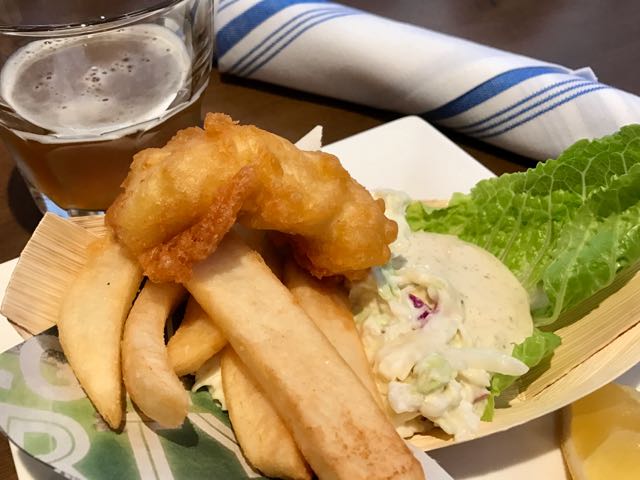 We were treated to their customer favorite "Fish & Chips" served with a Leopold #7 draft beer. Needless to say, to those that know me, I was a very happy camper! The fresh battered Halibut was crisp and seemingly oil-free served with thick-cut wedge fries and Remoulade sauce for dipping.
4th Ave & San Carlos St., Carmel-by-the-Sea

(831) 586-5566
Trió Carmel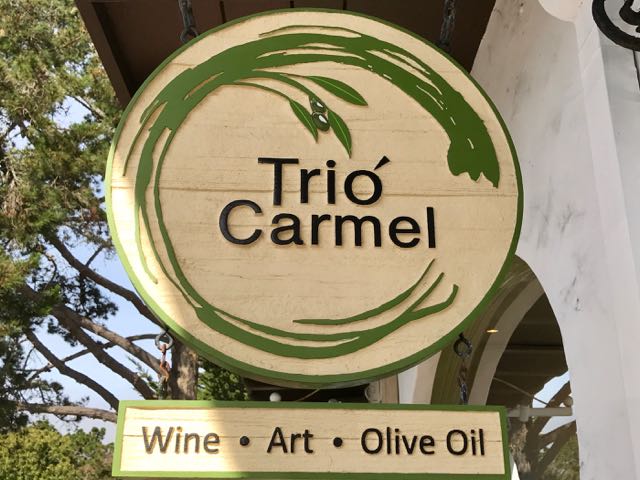 Next, on our group's itinerary was a stop at Carmel's premier Olive Oil Tasting center. I was in awe upon walking into this bright, shiny tasting room with its multiple rows of gallon plus Olive Oil sample containers.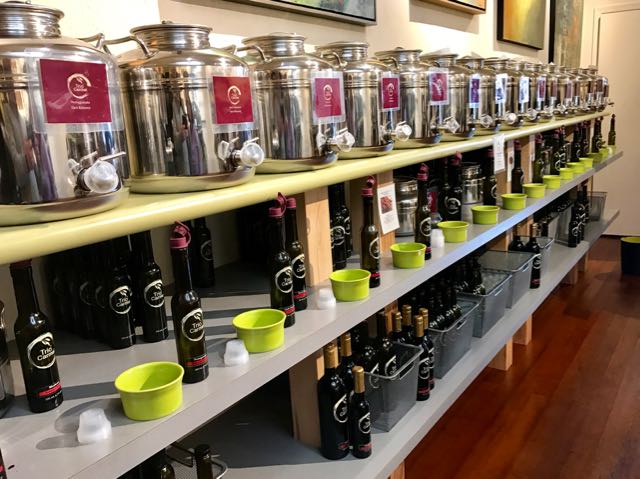 Beautiful chrome dispensers of Olive Oil delish-is-ness line one wall and two rows of the shop that includes a wine and Olive Oil tasting bar at the rear. There is plenty to shop for as well, they are nicely stocked with giftable's for many occasions as well as a complete line-up of Olive Oils & Balsamic.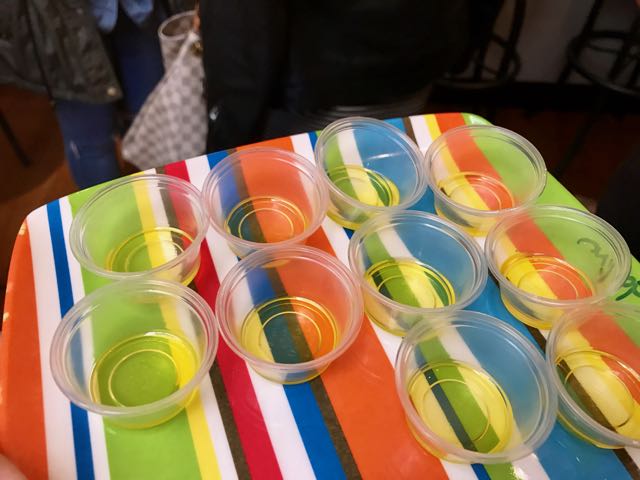 We received a cursory Olive Oil tasting/education from one of the staff, covering different Olive Oils followed up with ice cream samples drizzled with Olive Oil. Never tried it before? Highly recommended …
Dolores between Ocean & 7th, Carmel

1-800-860-3024
Caraccioli Cellars Tasting Room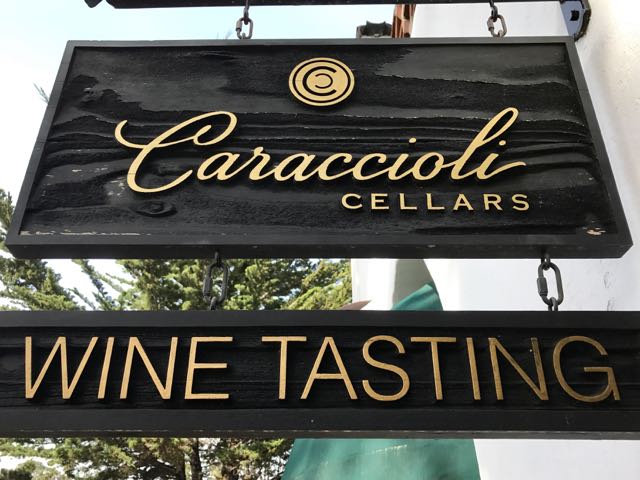 Dark, yet mysteriously inviting, you will pass through the doors of Caraccioli Cellars Tasting Room and approach the huge Perota bar slab for wine tasting, pleased to be greeted by the very "Happy to see you" staff. Ask a question about wine or winemaking and your are likely to receive an enthusiastic response along with your wine sample!
Our Carmel Food Tours group was treated to a serving of their sparkling Brut Curvèe (Very nice), followed by their 2013 Pinot Noir. Caraccioli has received several awards for their sparkling wines, so I recommend you take a (several) minutes to enjoy their offerings.
Caraccioli Cellars Tasting Room

Dolores Street between Ocean and 7th Streets, Carmel

831.622.7722
Lula's Chocolates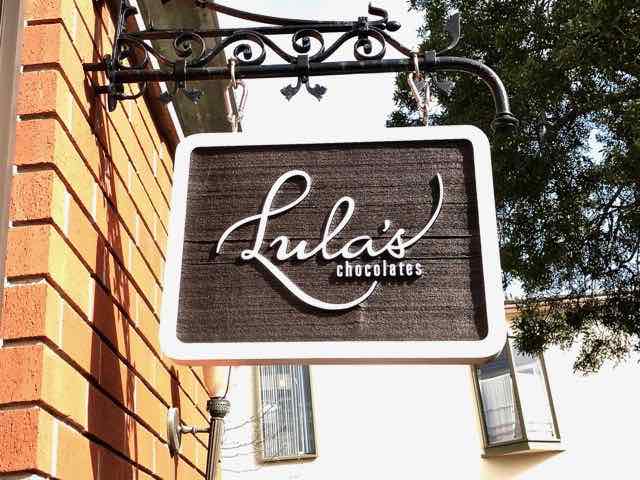 To wrap up our tour, very appropriately, we finished with dessert, chocolate dessert to everyone's pleasure. Ending right back where we started in the "Courtyard of Fountains", completing our Carmel Food Tours loop, were the salivatingly delicious chocolates made by Lula's Chocolates. Though Scott Lund, owner of Lula's Chocolates, wasn't present, we did get to enjoy samples of his handmade gourmet chocolates.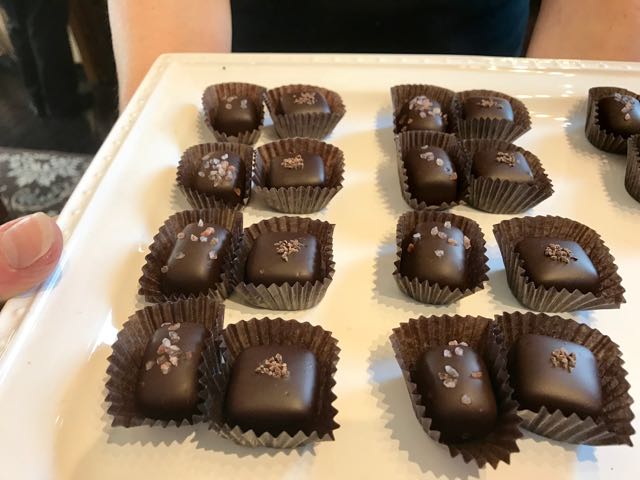 I tried one of Lula's handmade Sea-Salt caramel's and these were spectacular!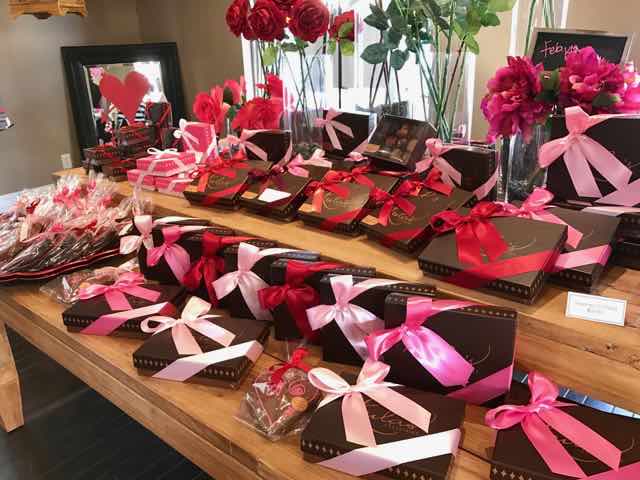 NW Mission St btwn Ocean and 7th Avenue, Carmel, CA
Sadly, though stuffed and tired, our Carmel Food Tour came to an end after 7 stops and 3 hours of glutenous fun. Our hostess, Tracy was ever so gracious as we said our goodbyes while rubbing our tummies. As we wandered away from our final destination, we realized how much we learned during the day's food travels. Our food tour entwined, history, culture, food, drink and merriment all in the course of 3 hours time. We laughed while eating, listened in rapport to our hosts and in between learned a little about those we toured with.
Overall I always rate a visit to Carmel, California very high on my list of places to enjoy. Taking a food tour with Carmel Food Tours is now a reason for me to return again! They have a breakfast tour too!!!
A big thank you to Tracy our tour guide and Staci the owner, who I was very pleased to meet at Brophy's Tavern. They put together a fantastic afternoon of food, fun, and adventure!
info@carmelfoodtour.com

800.656.0713
For more information about the 42 Amazing Courtyards & Passageways in Carmel visit NevertoOldtoTravel.com/ and read more of my adventures!
Full disclosure: Ticket were purchased in full and all comments, opinions, and reviews are my own.