Pedrozo Cheese, located in the Sacramento Valley town of Orland, Ca. is stop number 53 on the California Cheese trail and part of the very popular Sierra-Oro Farm trail weekend. Easy to miss if your blazing down the road too fast and regrettable if you do. This small, family run operation produces some of the finest cheese I have ever enjoyed. Tim Pedrozo, a third generation dairy farmer, and his wife Jill started with small herd of 50 Holstein and Jersey cows in 1996, moving to their current location in Orland. Fluid milk production is difficult to sustain and here in Orland they found their niche when they purchased a pre-existing cheese plant with farm attached.
Mid October this year (2016), I was invited to visit the upper Sacramento Valley farm region by the California Farm Water Coalition.  A full two day itinerary, with multiple stops, exploring the vast farm resources the upper Sacramento area has to offer.
Dairy production doesn't change however, water issues, pasturing, milking, the daily essentials of a successful dairy production continued. It was the end result that changed and allowed the Pedrozo family to continue their 100 year tradition. If you were to ask Tim what his biggest concerns are, he would probably rank water, pasture and disease high on the list. They rotate their herd through several acres of pasture on their property year round and pastures require water. Water is a big concern of all farmers in the state of California, especially in the Sacramento Valley area. Tim uses good water management practices throughout his dairy farm to great success, but having access to water is always a concern. He is a big supporter of the California Farm Water Coalition and their fight to inform everyone about water issues and legislation affecting water rights to farmers.
Pedrozo Cheese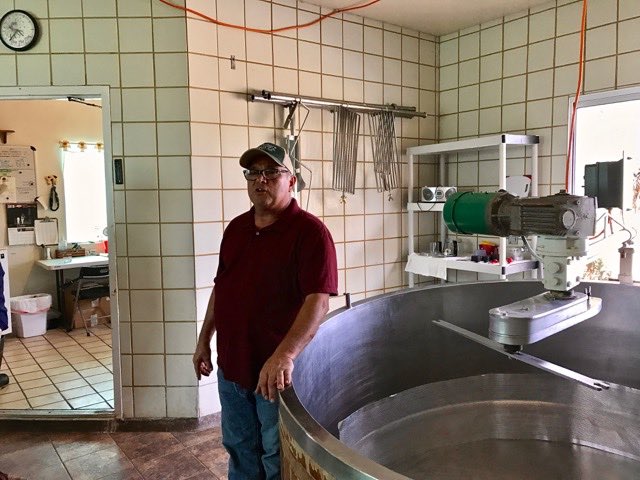 Tim's family has been in dairy farming for 100 years, learning to make cheese was a new and exciting direction for his family.
Luckily the previous owner was willing to teach him how to make traditional European table cheeses.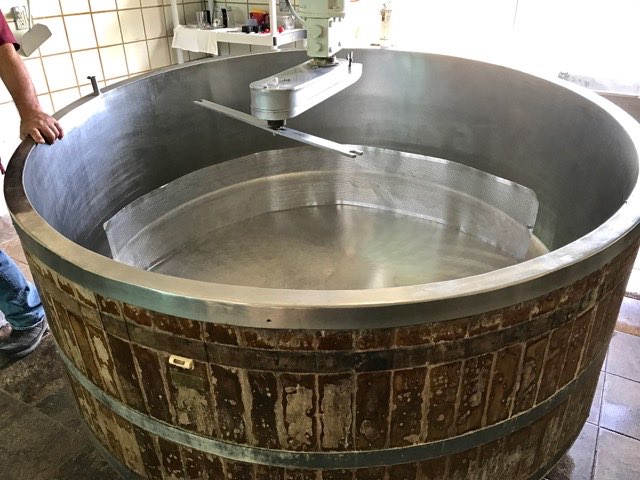 You won't find many "Hot-tub" cheese vats in production unless your at the Pedrozo Cheese production facility!
Warm water is pumped through the outside of the stainless steel tank to facilitate cheese production.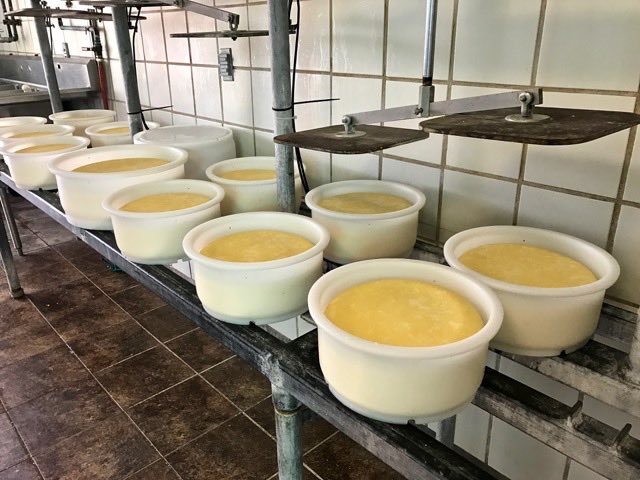 Cheeses pressed into their molds.
Known cultures from France, along with 100 percent grass fed milk, are used to make the artisan cheeses at Pedrozo.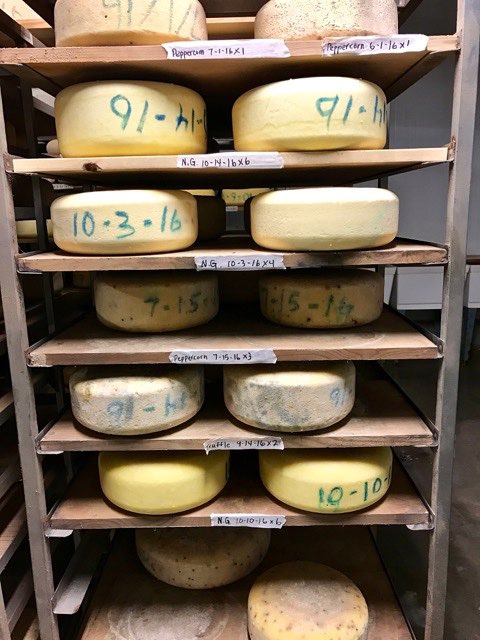 Each cheese round is dated before aging.
All cheeses are aged at least 60 days.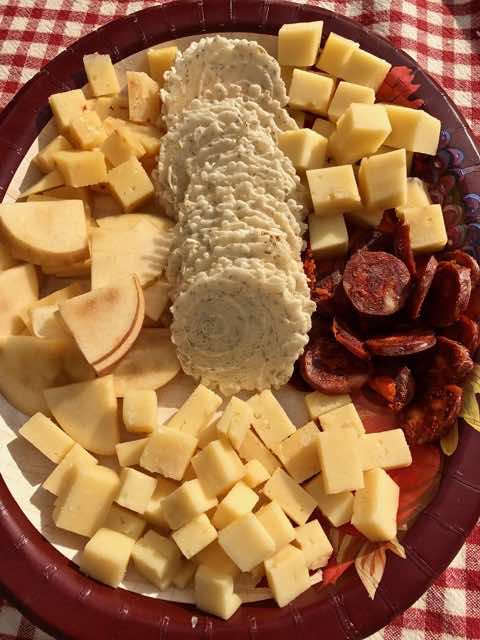 Pedrozo Cheese offerings are varied and delicious!
Their Black Butte Reserve is a great example because it is only made during spring when the grasses are particularly lush, producing a sharp and tangy cheese with grassy notes.
Stout Cow and Tipsy Cow, are soaked in Sierra Nevada Stout and Mount Tehama's Petite Sirah, respectively.

Pedrozo's Northern Gold cheese is their first offering and it's a keeper!
A tried and true customer favorite is their Garlic and Herb cheese.
Peppercorn offers whole black peppercorns studded throughout the cheese.
Sweet creaminess with a little bit of sizzle describes their Sweet Italian Red Pepper cheese.

Black Truffle specked Tartufello cheese (my favorite) deliver an earthy, mushroomy flavor.
Named after the cow who made Pedrozos very first batch of cheese is the Blondie cheese.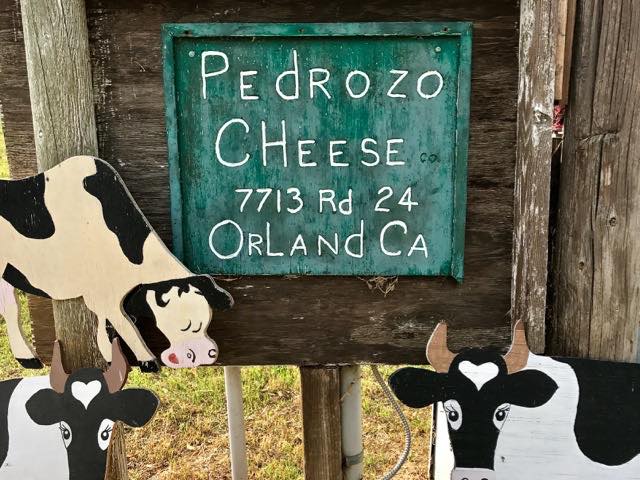 Pedrozo Cheese sells their products via online, farmers markets and select stores.
7713 County Road 24
Orland, CA 95963
Visiting small production farms is a great way to see how things are produced.
You can enjoy even more cheese by visiting
California Cheese Trail
or even better, taking one of their suggested self guided tours.
Full disclosure: This farm tour was part of a media trip provided by the California Farm Water Coalition. All transportation, accommodations, and meals were provided with no stipulation. All comments, opinions and media are my own.